Politics
Here is why KCR's daughter K Kavitha is being questioned by ED
The ED is expected to question Kavitha in conjunction with her alleged close associate, Arun Pillai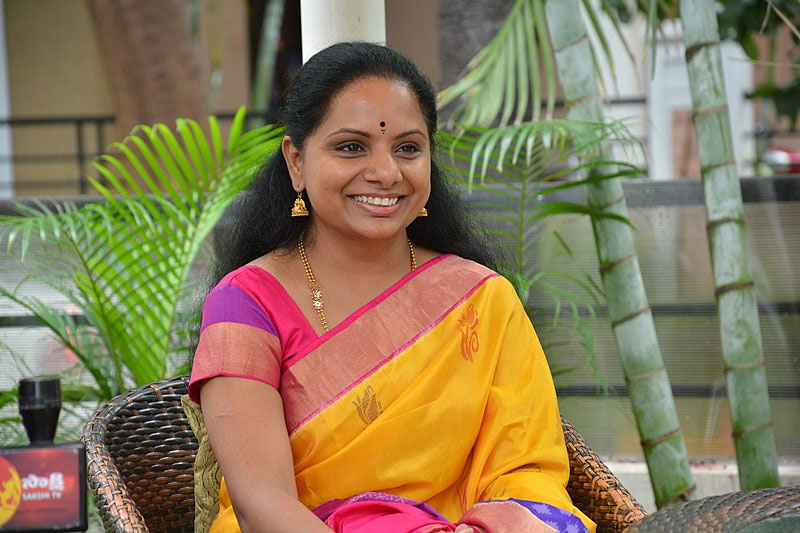 K Kavitha, leader of the BRS, is being investigated by the Enforcement Directorate (ED) in relation to the Delhi excise policy scam. The ED is expected to question Kavitha in conjunction with her alleged close associate, Arun Pillai, who has already been arrested in connection with the case. Former auditor of Kavitha, Butchibabu Gorantla, stated that there was a political understanding between Kavitha, Delhi Chief Minister Arvind Kejriwal, and former Deputy Chief Minister Manish Sisodia. Sisodia has already been arrested in connection with the same case.
According to Gorantla, Kejriwal and Sisodia offered Kavitha benefits in exchange for funds to be given to the AAP. Dinesh Arora, a businessman who was implicated in the Delhi excise policy scam, reported that Vijay Nair, an AAP representative, informed him that the policy included a 12% profit margin for L1 wholesalers, 6% of which was earmarked as kickbacks for the AAP.
All L1s were to provide 6% kickback money, but the primary focus was on the top three wholesalers. The South Group, represented by Kavitha, Sarath Reddy, and M Srinivasulu Reddy, provided Rs 100 crore in advance to Vijay Nair, who was managing the scheme and conspiracy on behalf of AAP leaders.
In return, the South Group was permitted to hold multiple retail licenses beyond what was legally permissible under the Excise Policy. They were also given other undue favors, such as stakes in wholesale businesses. Vijay Nair worked for Manish Sisodia, according to a statement from Arun Pillai, who was representing Kavitha in Indospirits.
Butchibabu disclosed on February 2, 2023, that the total amount paid via Hawala channels in this deal was about Rs 100 crore. The Indo Spirits, a company formed by Sameer Mahandru with a 65% partnership granted to representatives of the South Group, including Arun Pillai and Prem Rahul Manduri, was one of the vehicles created to aid in the recoupment of kickbacks paid by the South Group in advance.