Ramadan 2023
How to stay healthy during upcoming Ramadan?
Few tips that may help you to stay healthy during Ramadan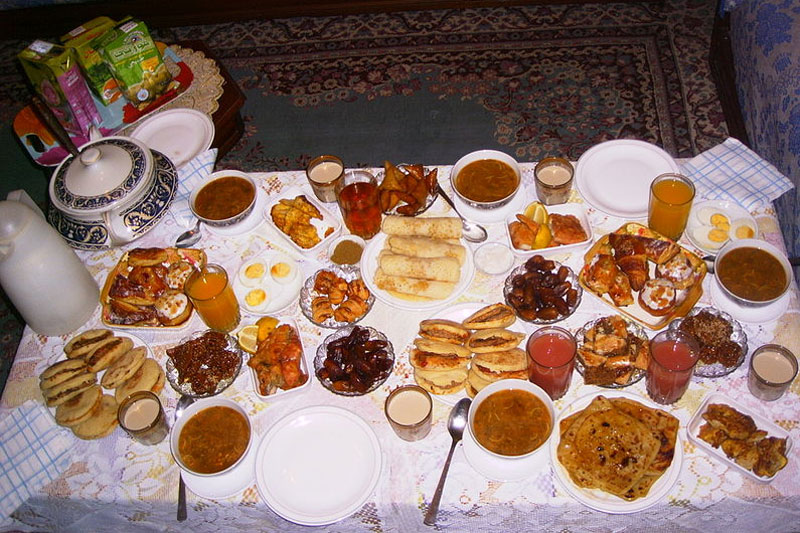 Maintaining health is essential during the fasting month of Ramadan. Healthy eating routine can help you stay healthy while fasting.
In order to stay healthy one should eat variety of foods which provides nutrients (incorporates protein, fat, vitamins, carbohydrates and minerals) that you need to maintain your health, good and full of energy.
Few tips that may help you to stay healthy during Ramadan holy month are:
• Sehri, the beginning meal of the day in Ramadan month, will support you to keep your body hydrated till Iftar time. Hence the meal of sehri should contain carbs, fiber and protein.
• Abstain from the processed foods (such as sugar and white flour) as these type of foods may be higher in calories but contain a little amount of nutrients.
• Take a diet of fresh fruits and vegetables. It may help you to protect against many diseases and may be a substitute of junk foods that we eat on regular basis. They are an excellent source of vital vitamins and minerals and are high in fiber. Choose fruits and vegetables which are full of water like melons, cucumber, pumpkins and squash etc.
• Avoid eating a lot at Iftar time. Starting with a few dates and then having water is the best option. Dates are good source of energy and help in digestion.
• Drink plenty of liquids, mainly water. Other sources of liquid are juices and soups. Drink at least 7-8 glasses of water on regular basis in Ramadan.
Avoid caffeine because it is the worst thing. Those who generally consume caffeinated drinks like tea, coffee and colas during the day then the lack of caffeine while having fast may in the beginning lead to headaches and fatigue.
Avoid fried food too as they are high in fat, calories and salted. According to a study, fried foods are often linked with serious health problems such as diabetes and heart disease.