Crime
Hyderabad: E-scooter catches fire; video goes viral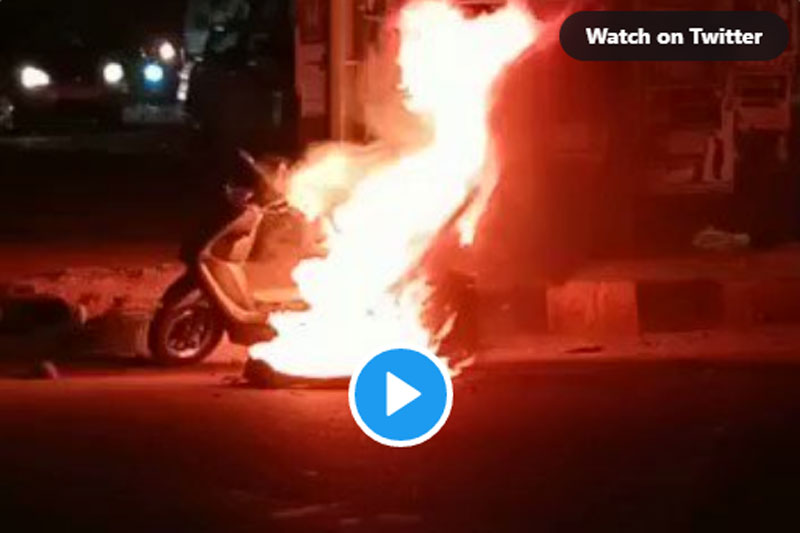 Hyderabad: Another E-scooter (electric vehicle (EV)) burst into flames in Hyderabad.
The mishap occurred in Hyderabad's LB Nagar on the evening of Wednesday, May 11. However, no injuries or casualties were reported.
The E-scooter was from Pure EV. The company had recently announced its decision to recall 2,000 vehicles after instances of their scooters' exploding, including the death of an 80-year-old man in Telangana's Nizamabad.
Police had booked Pure EV for the incident.
Latest explosion at LB Nagar occurred around 9 pm on Wednesday. The owner of the e-scooter, Vikram Goud, who works as a food delivery worker had bought the vehicle less than two months ago, at the cost of about Rs 89,000. The News Minute reported.
EV scooters of Ola Electric, Okinawa Autotech and Jitendra catching fire have also been reported in recent times.