Crime
Hyderabad: Siblings print fake currency after watching YouTube videos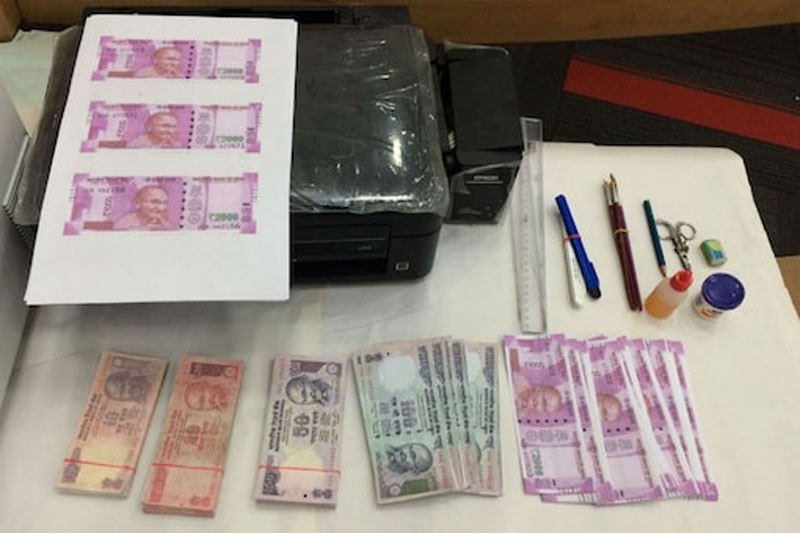 Hyderabad: Hyderabad's Gopalapuram police arrested 35-year-old Kasturi Ramesh Babu of Bandlaguda Jagir while Rameshwari, the sister of the said accused, involved in the preparation of fake notes, is said to be absconding. Police seized fake notes worth Rs. 3.16 lakh and the four-wheeler was also confiscated. Earlier, the police had arrested another accused in this case.
According to the police, Ramesh Babu hails from Pune in Maharashtra and shifted to Hyderabad in search of employment. Wanting to get rich by getting money in an easy way, he along with his sister, the fugitive accused Rameshwari, looked for ways to make fake notes on YouTube and they started making notes. They bought new printers, chemicals and other materials for printing fake currencies. They started printing Rs.100, Rs 200 and Rs 500 notes and started circulating them in Delhi, Gujarat, Maharashtra, Andhra Pradesh and Telangana.
In April 2022, he handed over fake notes worth 1 lakh 30 thousand rupees to a security guard named Anjaiah in exchange for original notes of 50 thousand rupees. Anjaiah bought fruits from a fruit vendor named Gopi Ramaswamy at Secunderabad railway station on September 19 and handed over a Rs 200 note. Finding that the note is fake, the fruit vendor asked Anjaiah but the latter tried to run away. Gopi Rama Swamy caught him and handed him over to the Gopalapuram police. Filing a case, the police started an investigation. They arrested Ramesh Babu and Anjaiah and remanded to judicial custody. 2,500 notes, printers, two cellphones, a car, and a two-wheeler worth Rs 2.50 lakh were recovered from the accused.
Rs. 60 to 70 lakh fake currency notes are believed to have been printed by the duo and are being in circulation.