Crime
Two Raj youths burnt alive in Haryana, relatives blame cow vigilantism
The relatives of the youths alleged that those who attacked them were Bajrang Dal members and Haryana policemen.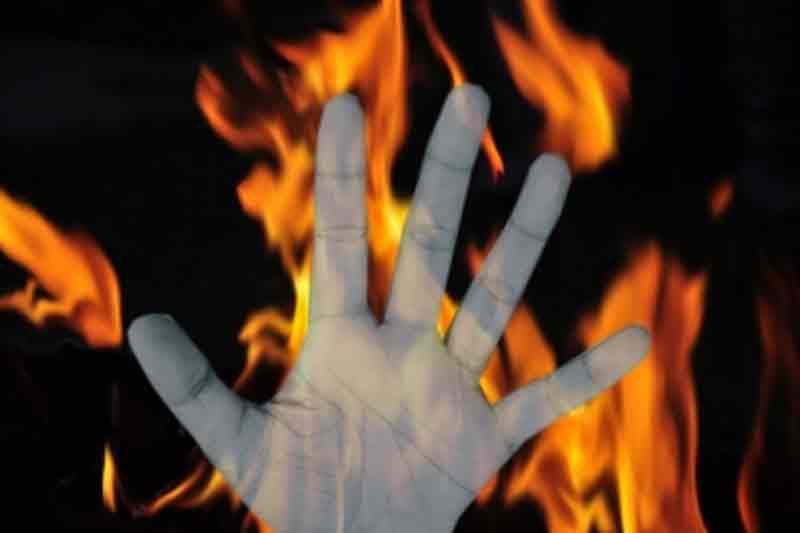 Jaipur/Chandigarh: The charred remains of two youths kidnapped from Rajasthan's Bharatpur on suspicion of being cow smugglers were found in an SUV at Bhiwani in neighbouring Haryana.
The relatives of the youths alleged that those who attacked them were Bajrang Dal members and Haryana policemen.
The family alleged that the youths were kidnapped on Wednesday, and 22 hours later the skeletons were found on Thursday, 200 kms away from Bharatpur. The bodies could not be identified immediately, but as the vehicle was the same in which they were abducted, police identified them as Junaid and Naasir.
Sources said one of the deceased was accused of cow smuggling and a case was registered against him.
"This could be a matter related to cow smuggling," the sources added.
Police and FSL teams are investigating further. The DNA samples have been collected and will be sent soon once it is decided if Rajasthan or Haryana governments will probe, said sources.
Junaid and Naseer were drivers, said SHO Ram Naresh Meena. One Ismael, friends of the duo lodged a missing complaint on Wednesday night that on Wednesday morning when the duo left Bharatpur, they were attacked by Bajrang Dal leaders.
Police officials said that locals informed the Haryana Police that two skeletons were seen in a burnt vehicle near Borwas ki Bani (Bhiwani).
When the Rajasthan Police team reached there, it was found that it was the same vehicle which was mentioned in the missing complaint. Post-mortem was conducted after the family members reached there. Further investigations are in progress.
Bhiwani Superintendent of Police Ajit Singh Shekhawat said they along with Rajasthan Police have started the investigation.
Prima facie it seemed that the duo died after their vehicle was set afire and the accused drove the vehicle to the isolated place to destroy evidence.
In his complaint to the police, Junaid's brother Ismail accused Bajrang Dal activists, 'gau rakshaks' and the Crime Investigation Agency (CIA) team of Ferozpur Jhirka in Nuh of first lynching the duo and then setting their bodies ablaze inside the vehicle.
"We have eyewitnesses who say the 'gau rakshaks' and the CIA team intercepted the duo. Scared for their lives, they tried to escape but the police rammed their vehicle into the Bolero. People saw the policemen and seven-eight 'gau rakshaks' dragging the victims into the CIA vehicle and taking them away.
"After beating them black and blue, the Bajrang Dal activists and the CIA team took them to the police station in Ferozpur Jhirka. But the police personnel there refused to take them into custody in view of their critical condition," alleged Ismail.