Education
AMU which dropped Maulana Maududi's books, to include 'Sanatan Dharma' in its curriculum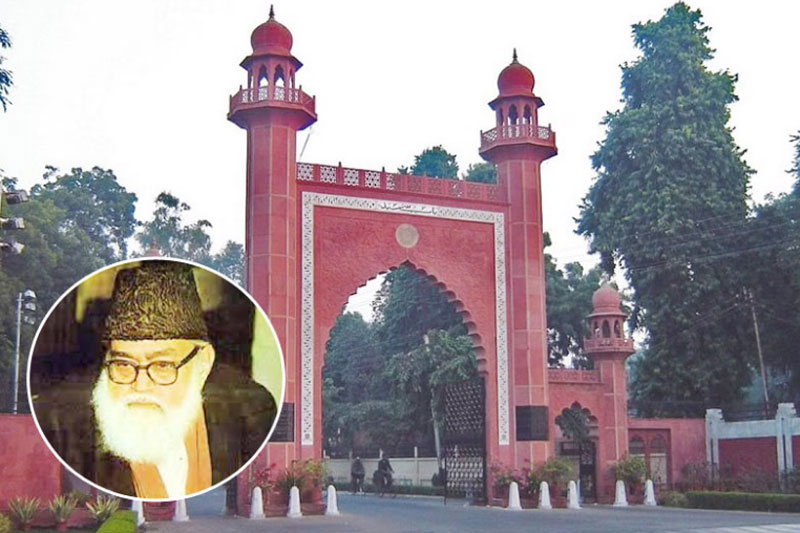 In order to avoid controversy, Aligarh Muslim University has dropped books by two Islamic scholars from its syllabus. The varsity decided to drop the books by Abul A'la al-Maududi of Pakistan and Sayyid Qutb of Egypt, after learning that over a dozen "fence-sitters" and "Rightist ideologues" had written to Prime Minister Narendra Modi seeking a ban on the duo's books on Indian campuses.
Now reports claim that AMU has decided to introduce the course on Sanatan dharma stating that AMU is an inclusive one with students of all religions attending the institution.
ANI quoted spokesperson Omar Salim Peerzada as saying "AMU is an inclusive university with students of all religions coming here. We've thus started a 'Sanatan dharma studies' course in the department of Islamic studies in MA".
Allahabad University has already decided to introduce courses in Hindu astrology and rituals. Following suit, now the Aligarh Muslim University (AMU) will include 'Sanatan Dharma', along with other religions, in its curriculum from the next academic session.
A post-graduate course in comparative religion is also going to start in AMU, which so far, had been offering courses only in Islamic studies.
"Chairperson of the Islamic Studies department has moved a proposal to start a course on comparative studies will be offered from the next session. Religious texts of Sanatan Dharma and other faiths will be taught along with Islamic studies." IANS quoted AMU spokesperson M. Shafey Kidwai as saying.