Education
Six students of MS selected for representation in the Second World Teen Parliament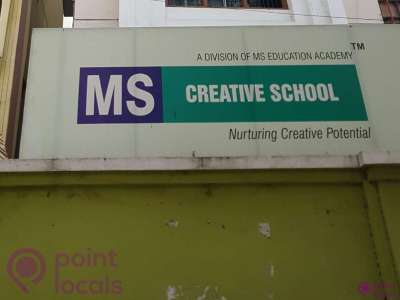 MS students have got the honor of representation in the second year of the prestigious World Teen Parliament established to promote leadership skills among students. The six students of MS Creative School selected to represent this institution were felicitated by Dr. Muhammad Moazzam Hussain, Senior Director of MS Education Academy at MS Corporate Office.
Dr. Muhammad Moazzam Hussain said that six students of MS Creative School, Muhammad Abdul Muqeet, Afifah Mehek, Faqih Tasneem, Yasmin Sheikh, Noor Bano, and Dania Nazireen have got the honor of being selected in the World Teen Parliament after a tough competition.
130 students of MS participated in this competition. Out of them 30 have been selected as influencers while six students have achieved absolute success and have been elected as members of the Teen Parliament for this year.
He said that the selected 100 youth MPs are trained, mentored and funded to act on their ideas. Every month they interact with prominent world leaders, corporations, government representatives and important personalities.
On this occasion, Dr. Syed Hameed, Academic Director of MS Education Academy, while congratulating the selected students, said that this year also thousands of students from all over the world participated in the online competition for 100 Members of World Teen Parliament (MP).
6 students of MS Creative School are among the students who won in the final stage of this competition. He said that last year also four students of MS got this honor. The success of MSK students in this prestigious competition for two consecutive years is appreciable. Students selected for the World Teen Parliament will be given the opportunity to participate in and discuss online workshops with internationally renowned experts and eminent legislators, including parliamentarians from India, the UK and other countries.