Education
Telangana SSC result 2022 to be released on this date; websites inside
Hyderabad: Result of Telangana Class 10 or SSC final examination held in May 2022 will be declared on June 30.
As per the press note issued by the director of government examinations Telangana state, the results of SSC Public Examinations, May 2022, will be released by the minister of education on June 30, 2022 at 11:30 am.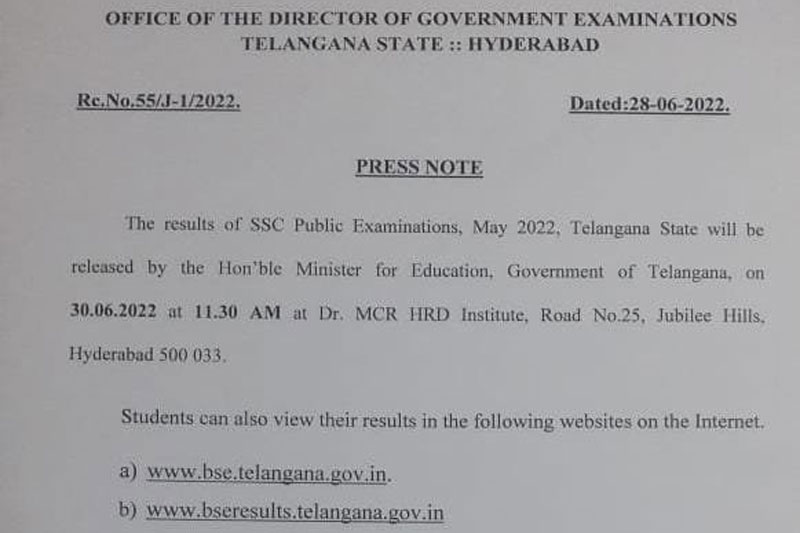 Students can view their results in the following websites on internet.
www.bseresults.telangana.gov.in
SSC examinations were conducted across the state from May 23 to June 1, 2022.