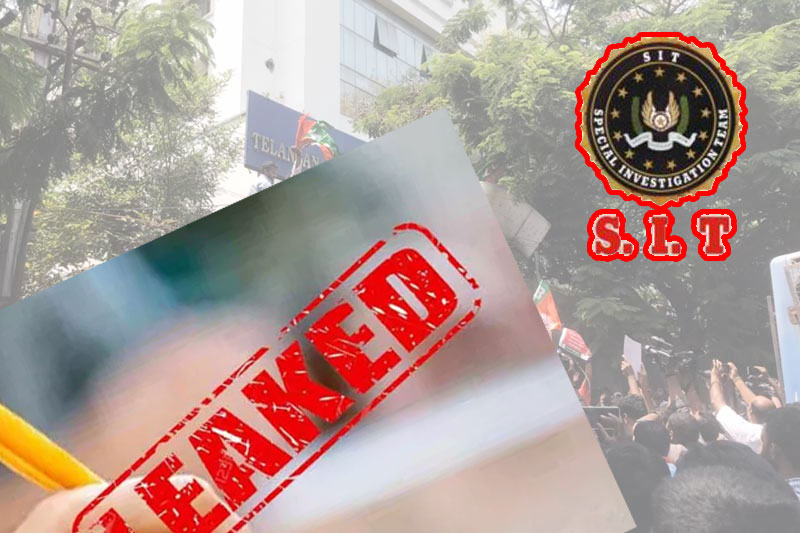 Hyderabad: City Police Commissioner C V Anand on Tuesday transferred the Telangana State Public Service exam paper leakage to SIT for further investigation.
In a notification, the Commissioner said, further investigation of the Assistant Engineer recruitment test leakage case reported on March 13, 2023 vide Cr.No. 64/2023 U/Sec.409,420,120(B) IPC, 66B,66C,70 of IT Act, Sec.4 of Telangana Public Examination (Prevention of Malpractices and unfair means) Act 1997 of Begumbazar Police Station, Hyderabad City, is hereby transferred to SIT CCS, Hyderabad City for further investigation under the direct supervision of Addl CP Crimes a SIT Hyderabad City with immediate effect.
It may be noted here that the city Police have arrested nine persons including two TSPSC officials in this connection on Monday and they were sent to judicial remand on Tuesday after producing before Court.
Police seized 4 per drivers, one laptop, one dell desktop pc, 9 mobile phones from their possession.
On credible information, Central Zone Task Force arrested Pulidindi Praveen Kumar (32), Asst Section Officer in TSPSC, Atla Raja Shekar (35), Network Admin Office of TSPSC, Renuka (35), Hindi Teacher, Lavdyavath Dhakya (38) Technical Assistant, Kethavath Rajeshwar (33), Kethavath Neelesh Nayak (28), Site Engineer at Hadapsar, Pune, Pathlavath Gopal Nayak (29), Kethavath Srinivas and Kethavath Rajender Nayak (31) and they were being produced before Court for judicial remand, police statement said.
Praveen Kumar has been working in TSPSC since 2017. Rajasekhar Reddy has been working as Network Expert since November, 2017 on outsourcing basis as part of the team provided by Telangana State Technology Services (TSPS).
Rajasekhar Reddy, being a Network Expert has full information about all the computer systems in the office of TSPSC and he has all the IP addresses of all the systems. Both of them managed to steal the data from the computer of the confidential section using the IT knowledge of Rajasekhar Reddy.