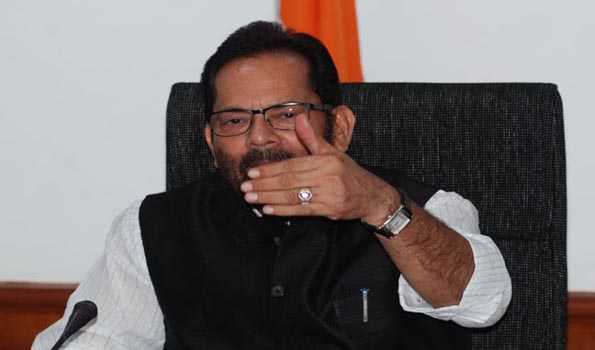 New Delhi: Union Minister Mukhtar Abbas Naqvi on Monday said communal conspiracy against the country's composite culture will not succeed.
"These types of criminal communal conspiracies against women are unacceptable," Naqvi said while replying to reporters on action taken by the government on hatred being peddled on a social media app.
Naqvi added "stern action will be taken against such elements and their communal conspiracy will be exposed soon".
"Some people with nefarious designs are involved in conspiracy to defame India but the composite culture and commitment of the country will never allow such elements to succeed in their evil plans," Naqvi said.
On December 21, last year the Information and Broadcasting Ministry ordered ban on 20 Pakistan YouTube channels and two websites as they were spreading "anti-India propaganda and fake news".
"The channels and the websites belong to a coordinated disinformation network operating from Pakistan and spreading fake news about various sensitive subjects related to India," the I&B Ministry had said.