North India
Akhilesh Yadav's convoy meets accident; cars collide with each other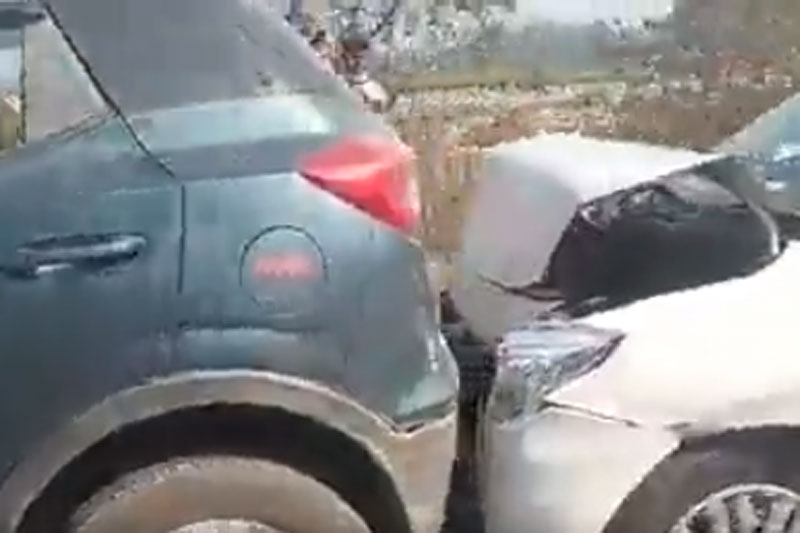 Samajwadi Party chief Akhilesh Yadav's convoy met an accident on Friday. One vehicle hit several other vehicles causing damage to at least six vehicles.
Fortunately, SP chief Akhilesh, who was going to attend an event at Baithapur village in Hardoi's Harpalpur, is unhurt.
According to sources, one of the vehicles of the convoy suddenly pressed the brake because of a sharp curve near Farhat Nagar railway crossing, and the other cars following rammed into the car.
Videos appeared on social media shows the damaged car.