North India
Stop bulldozing madrasas: Maulana Badruddin Ajmal asks Assam CM
"Madrasas are public properties that cannot be bulldozed without any legal notice. Even the Yogi Adityanath government in Uttar Pradesh has stopped using bulldozers now."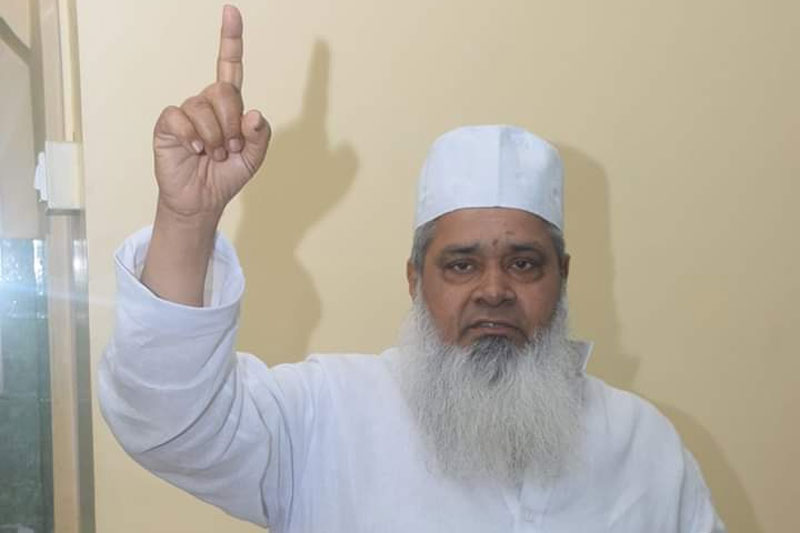 Assam: Slamming the Bharatiya Janata Party-led government for razing a madrasa in Assam, state MP and the chief of the minority-based All India United Democratic Front (AIUDF) Maulana Badruddin Ajmal asked Chief Minister Himanta Biswa Sarma to stop bulldozing madrasas.
Markazul Ma'arif Quariayana madrasa was demolished in western Assam's Bongaigaon district on August 31. Calling such actions an attack on the education of children in minority-dominated areas of the State, Maulana Ajmal said, "Madrasas are public properties that cannot be bulldozed without any legal notice. Even the Yogi Adityanath government in Uttar Pradesh has stopped using bulldozers now." He pointed out.
Maulana Ajmal urged the Chief Minister of Assam to stop this policy. He asked the government to arrest and punish if any individual is caught for link with jihadi organisations or anti-national activities, instead of bulldozing the madrasa itself. He claimed that madrasas never teach hatred or communalism.
He called it unfair to target the madrasas which were doing well academically. By bulldozing them government is denying education specifically for Muslim children, Maulana Ajmal claimed.
This was the third madrasa demolished by the Assam government since 37 people were arrested over a month ago for allegedly working as operatives of the al-Qaeda.
The Bongaigaon administration bulldozed the madrasa within a short notice of less than 24 hours to the occupants of the madrasa to shift. It cited a District Disaster Management Authority feedback that the madrasa was unsafe and was being used for multiple activities without proper documents.
Following the demolition, a teacher at the madrasa Mufti Hafizur Rahman was also arrested accusing him of working for a "jihadi" organisation.