Pan India
Assam CM's controversial remark against Rahul
Congress party slammed Sarma for his crude remark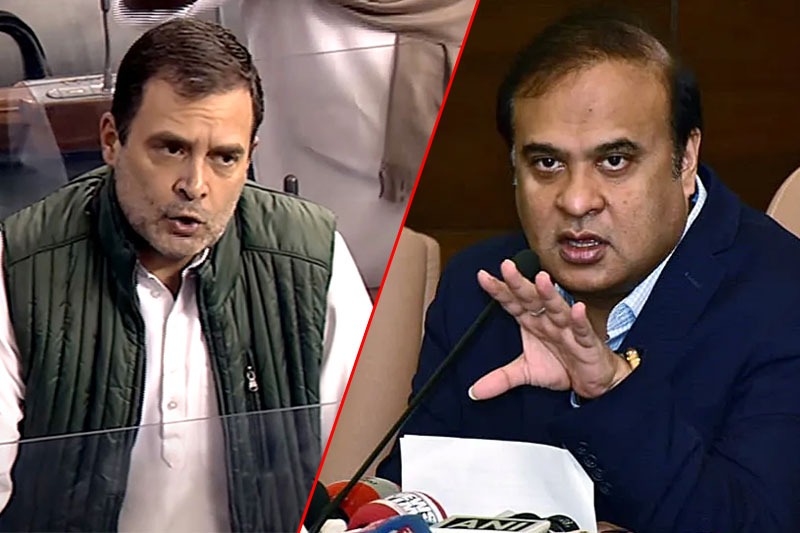 Guwahati: Escalating his attack on Rahul Gandhi, Assam Chief Minister Himanta Biswa Sarma called the Congress leader a "modern-day Jinnah".
Hitting hit out at Mr Gandhi for asking for proof of surgical strikes conducted by India in Pakistani territory, Mr Sarma questioned whether they have asked Congress leader if he is really Rajiv Gandhi's son or not?
As reported by NDTV, Assam CM said this at a BJP poll rally in Uttarakhand. Likening him to Muhammad Ali Jinnah, the founder of Pakistan, the Assam CM said that Rahul Gandhi's language and rhetoric is similar to that of Mr Jinnah before 1947.
Meanwhile, Congress party slammed Sarma for his crude remark. Party workers burned Mr Sarma's effigy and staged a protest demonstration in Guwahati.