Pan India
Gyan Vapi mosque case: Here's how leaders react on Court order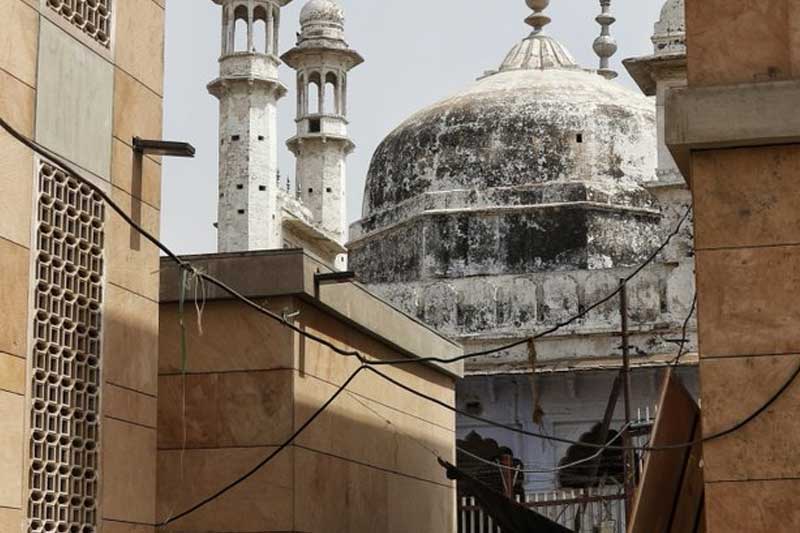 New Delhi: The All India Muslim Personal Law Board has expressed disappointment over the decision of the court in the Gyan Vapi case and said that the initial decision of the district judge court regarding the Gyan Vapi mosque is disappointing and painful.
Maulana Khalid Saifullah Rahmani, General Secretary of the Board, said that in 1991, during the Babri Masjid dispute, parliament had approved that all places of worship, except the Babri Masjid, would be kept as they were in 1947.
Prominent Sunni cleric Maulana Khalid Rasheed Farangi Mahali said that his legal team will read the verdict and further action will be taken accordingly. He expressed concern that the Places of Worship Act of 1991 was being ignored and such cases were being taken up. According to this law, the mosque that was on August 15, 1947 will remain a mosque and the temple that was will remain a temple. The same will be the case with other places of worship. He said that we will fight a legal battle.
The evil eyes on the Gyan Vapi Masjid, the Eidgah Masjid in Mathura, even the Taj Mahal and the Jamia Masjid by miscreants indicate that extremists and miscreants are being given a free pass in the country. Governments are silent spectators. These views were expressed by Mr. Mirza Nisar Ahmad Baig Nizami Sahib (Advocate Supreme Court) from Qadria Islamic Center, Dabeerpura in an emergency meeting organized by All India Central Rahmat Alam Committee.
These extremists are casting their evil eyes on about 300 places of worship, including mosques, Eidgahs, Dargahs and other places of worship. In 1991 (Places of Worship Act) was implemented, only the Babri Masjid was not included in this law, while other mosques, Eidgahs, Dargahs, churches and temples were included in it. Despite this, these extremists are continuously creating controversy over the Gyan Vapi Masjid. The aim of these extremists is to harass the Muslims continuously in the country due to which the precious time of the courts is being wasted and the law and order of the country is deteriorating.
The CPIM has claimed that the Varanasi district court's verdict in the Gyan Vapi Masjid case is a "clear violation" of the 1991 Places of Worship Act. The court had said on Monday that it would continue to hear the plea of ​​the Hindu side.
It dismissed the plea of ​​the Muslim side and said that the 1991 Act was not applicable in the case. The CPIM said that misinterpretation of the law in some courts would have dire consequence.
It is not a secret that the ruling party is bent on distorting history to target minority communities. Claiming that existing mosques are the replacements of demolished temples is an old method of inciting religious sentiments.