Pan India
Jihadists & Islamists dancing with joy: Taslima Nasreen claims her life has become hell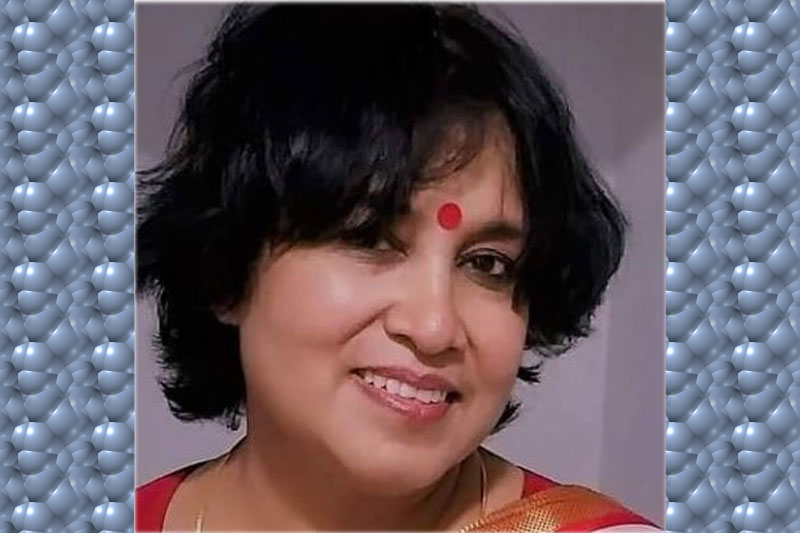 Rasia Hashmi
Exiled Bangladeshi author Taslima Nasreen claimed that she was forced to "buy a disability" while undergoing treatment for a case of knee pain at a reputed private hospital in New Delhi.
Taslima accused Dr Kharbanda of Apollo Hospital for misdiagnosing her, she wrote, "I was at Apollo for knee pain.Dr Yatinder Kharbanda told me I had hip fracture,but didn't show me xray/CT.I was admitted for fixation on Jan13 late night,but on Jan14 morning he forced me to do total hip replacement.Later found no hip fracture &a false discharge summery was made."
In another tweet she says, "I was healthy & fit, was running on Jan 1. I cannot walk on Jan 31. Because of Dr Kharbanda's wrong treatment."
She blamed Dr Kharbanda for her consent to the hip replacement surgery saying, "I was not given any time to think, to consult with friends & family, to get 2nd opinion. I was alone.Dr Kharbanda created panic,said he would do nothing but Total Hip Replacement & OT is ready. So hurry. He did that without any indication. It is definitely a malpractice."
However, Apollo hospitals refuted the allegations.
But Taslima still insists that operation was not needed for her. She tweets, "At late night Dr admitted me for doing internal fixation. In the morning when i was ready for OT, Dr changed his mind & said,he won't do fixation,he'll do nothing but Total Hip Replacement.I asked for time.He was angry.I was alone.Actually no operation but rest was needed for me."
In another tweet she maintains, "If I die because of the complications of Total Hip Replacement, no one but Dr Kharbanda is responsible. After reaching Apollo hospital with knee pain, he did my THR within a few hrs. It's still a nightmare. He lied to me about Xray & CT findings."
Alleging that she had been a "victim of medical crime" Taslima  says "Jihadists and Islamists are dancing with joy and thanking the Dr. who has made my life hell.

She tweeted, "Jihadists and Islamists are dancing with joy and thanking the Dr. who has made my life hell."