Pan India
"Why this "chori" for China & "seenazori" for fellow citizens?" Owaisi reacts to Bhagwat's 'conditions' for Muslims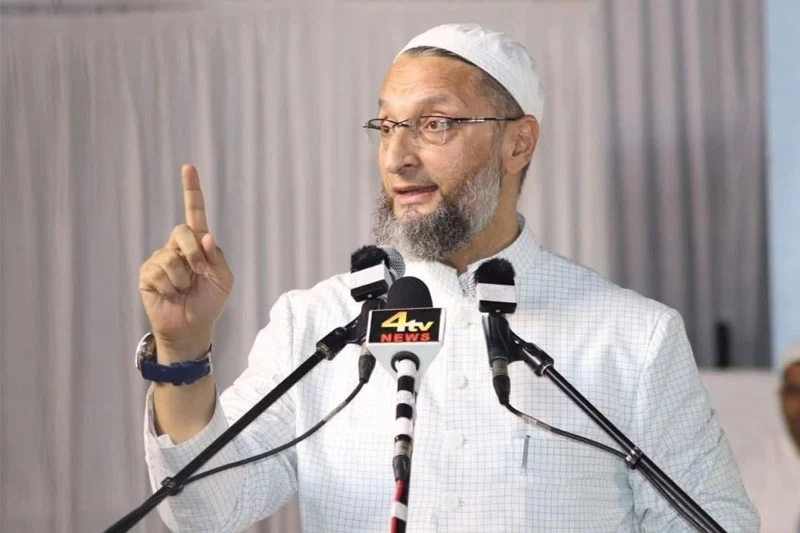 President All India Majlis Ittehadul Muslimeen (AIMIM) and Member of Parliament Lok Sabha (Hyderabad Constituency), Barrister Asaduddin Owaisi came down heavily at RSS chief Mohan Bhagwat for telling Muslims that they can live in India without any fear but asked them to "abandon their boisterous rhetoric of supremacy".
In a series of tweets, Owaisi hit back at Mohan Bhagwat asking, "Who is Mohan to give Muslims "permission" to live in India or follow our faith? We're Indians because Allah willed it. How dare he put "conditions" on our citizenship? We're not here to "adjust" our faith or please a bunch of alleged celibates in Nagpur"
In another tweet MIM chief noted, "Mohan says there is no external threat to India. Sanghis have been whining about the bogey of "internal enemies" & "state of war" for decades & their own Swayamsevak in Lok Kalyan Marg says "na koi ghusa hai…"."
Mr Owaisi asked, "Why this "chori" for China & "seenazori" for fellow citizens? If we're indeed at war, has Swayamsevak sarkar been sleeping for 8+ years? RSS's ideology is a threat to India's future. The sooner Indians recognise the real "internal enemies", the better it will be."
No decent society can tolerate such hatred and radicalism in the name of religion. Who elected Mohan as the representative for Hindus? Fighting elections in 2024? Welcome
Questioning RSS' ideology Hyderabad MP said, "There are enough Hindus who feel the Boisterous Rhetoric of Supremacy of RSS, leave alone how every minority feels. You can't say Vasudhaiva Kutumbakam for the world if you're busy building divides in your own country"
Why does PM hug all Muslim leaders of other countries but is never seen hugging a single Muslim in his own country? What is this awakening and war stuff if not rhetoric and hate speech?