South India
Kerala CM questions criminalisation of Muslim triple talaq; Hits out at Jamaat-e-Islami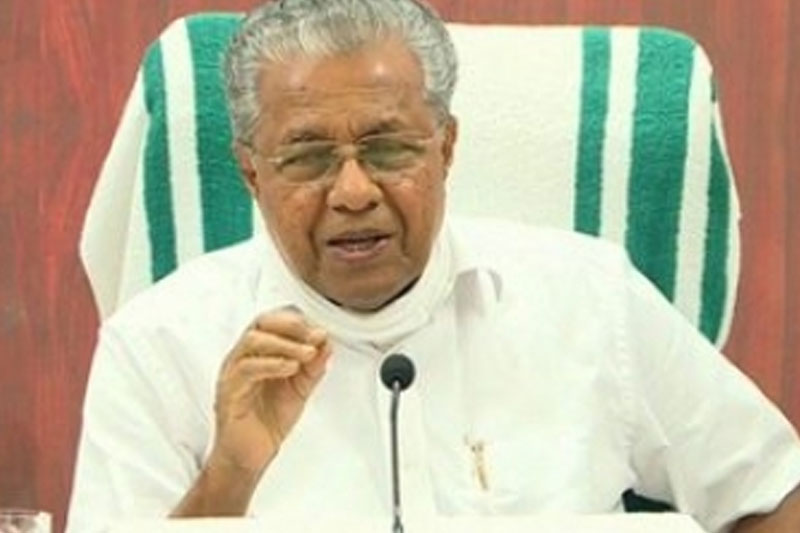 Lashing out at the BJP-led government at the Centre over the Triple Talaq law, Kerala Chief Minister Pinarayi Vijayan questioned why the practice of instant divorce among Muslims was "criminalised when divorces happen in all religions".
He expressed these views while inaugurating the ruling CPM's march, 'Janakeeya Prathirodha Jadha', in Kasaragod on Monday.
Kerala CM is quoted to have said, "While divorces take place in all religions, it is only the Triple Talaq that was criminalised. Why is it a criminal offence for Muslims alone? All other divorce cases are seen as civil matter in court. However, if it's a case of divorce between a Muslim couple, then that person can be sent to jail."
He deplored different mode of punishment for difference religions in matters of matrimonial divorce.
Chief Minister Vijayan added that the Citizenship Amendment Act (CAA) would not be implemented in Kerala "at any cost".
Accusing the Centre for using religion as a base to decide citizenship through the Citizenship Amendment Act, Kerala CM reiterated that they won't implement it in Kerala at any cost.
Mr Vijayan made scathing attack on the Jamaat-e-Islami for allegedly being part of a recent meeting of the RSS. He said, "For whom did Jamaat e Islami hold talks with the RSS? It could not have been for the minority community as the majority in our country is of a secular bent of mind and can see the communal agenda of the RSS. The stand taken by the Jamaat e Islami is not the position of other Muslim groups."