News
Owaisi calls for ban on film Nathu Ram Godse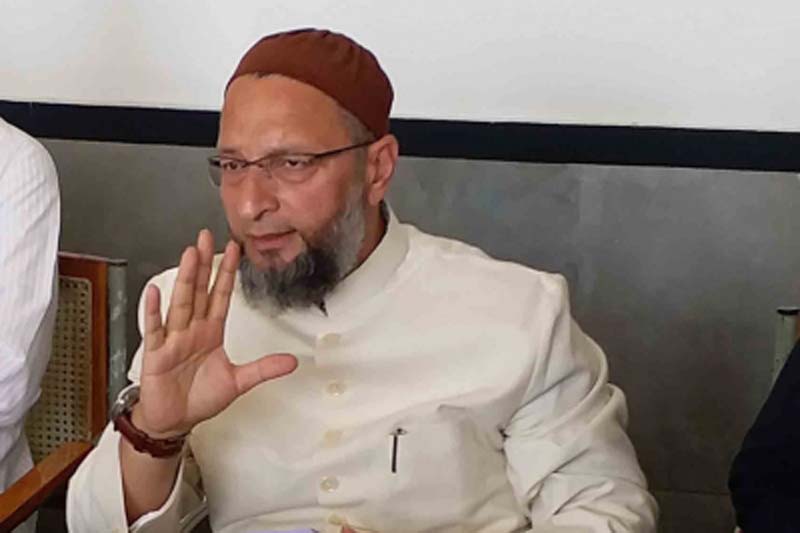 Hyderabad: Majlis President and Member of Parliament Hyderabad, Barrister Asaduddin Owaisi has demanded a ban on the film made on Mahatma Gandhi's assassin Nathuram Godse. He said when the BBC documentary against Modi has been banned in India, why should not the film released on Nathuram Godse also be banned in India?
Barrister Owaisi demanded Prime Minister Narendra Modi to ban the film released on Nathu Ram Godse saying that there is no one greater in India than Father of the Nation Gandhiji and Dr. BR Ambedkar. A terrorist cannot be portrayed as a hero in India. Nathuram Godse's film should be banned before Gandhiji's martyrdom day on January 30.
Barrister Asaduddin Owaisi expressed these views while addressing the meeting of All India Majlis Ittehad Muslimeen at Noorkhan Bazar in Hyderabad on Sunday night.
Owaisi called Nathuram Godse the biggest terrorist of independent India. He wanted to know from Prime Minister Narendra Modi what is his opinion about the killer of Gandhiji. He also wanted to know that when the central government has banned the expression of views against the Prime Minister, whether they will ban the film made in praise of the murderer of the father of the nation or not? President Majlis said that the BBC documentary has been banned in India. Barrister Owaisi wanted to know whether Narendra Modi was the Chief Minister of the state at the time of the Gujarat riots or not. And was there a massacre in Gujarat from another planet?
President Majlis asked the RSS people to express their opinion about Godse. There was a lot of love between Godse and Savarkar. Before the execution, Nathuram Godse tried to justify the assassination of Gandhi Ji in his book.