Hyderabad
Hyderabad: Anti-BJP posters put up at Parade Grounds ahead of Amit Shah's visit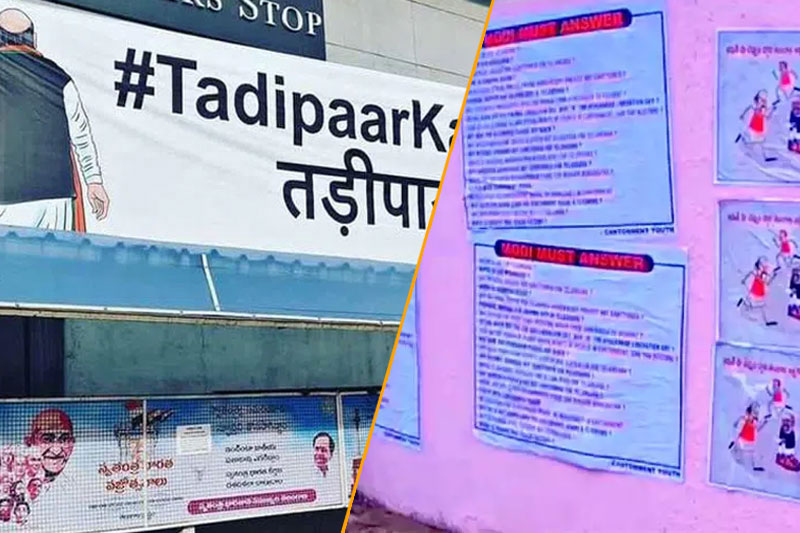 Hyderabad: Posters against Union Home Minister Amit Shah have been put up at Telangana's Secunderabad Parade Ground.
Amit Shah is scheduled to visit Hyderabad on September 17. He will participate in the rally to be held at the Parade Grounds, Secunderabad.
Meanwhile, some unknown persons have put up posters at the parade ground demanding that the Center tell how it has contributed to the development of Telangana.
In the posters many questions have been asked to the central government. Some of the posters quiz who is the leader who has put the self-respect of Telangana in the shoes of Amit Shah?
For the unversed, the BJP and its state president Bandi Sanjay Kumar had come under serious criticism for "mortgaging Telangana pride and honour" at the feet of Union home minister Amit Shah following wide circulation of a video clip in August that showed Sanjay pick up Shah's footwear at the Ujjaini Mahankali temple in Secunderabad and placing them before him to wear.
Earlier in the month of August, before Amit Shah's previous visit to the city, posters were seen in the city asking the question, '#TadipaarKaunHai'?