Hyderabad
Man trapped between rocks while enjoying rock climbing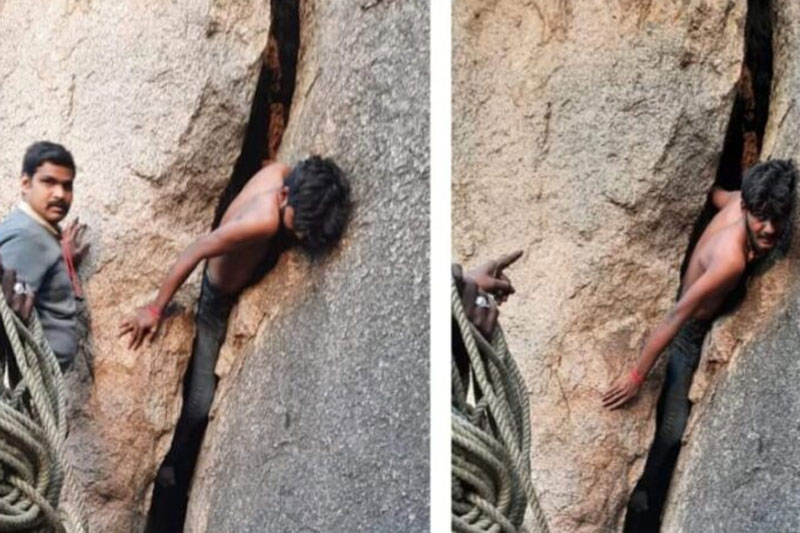 Hyderabad: Enjoying rock climbing cost dear to a young man, who lost his balance during the adventure and got stuck between two stones. He was trapped between them for about 3 hours and was rescued by the police. The incident took place in the limits of Tirumalagiri police station in Secunderabad.
According to sources, 24-year-old Raju from Maharashtra had come to the city in search of employment. On Monday evening, he was delighted to see a large rock near Ken College in Tirumalagiri and climbed it. He lost his balance and fell between two rocks. He could not get out after which he started crying.
The locals informed the Tirumalagiri police. Constables Rambabu, Basha, Raju reached there and tied ropes on Raju's shoulder and pulled him out with great difficulty. He was later taken to Gandhi Hospital for treatment. From there he left Secunderabad railway station for home on Monday night.
Tirumalagiri police station CI Shravan Kumar patted the constables who rescued Raju.