Hyderabad
No evidence of Bhagyanagar and Bhagyalaxmi temple: Archaeological Survey of India
The ASI Hyderabad circle stated that no details are available with this office that Hyderabad was ever named Bhagnagar, Bhagyanagar, or any other name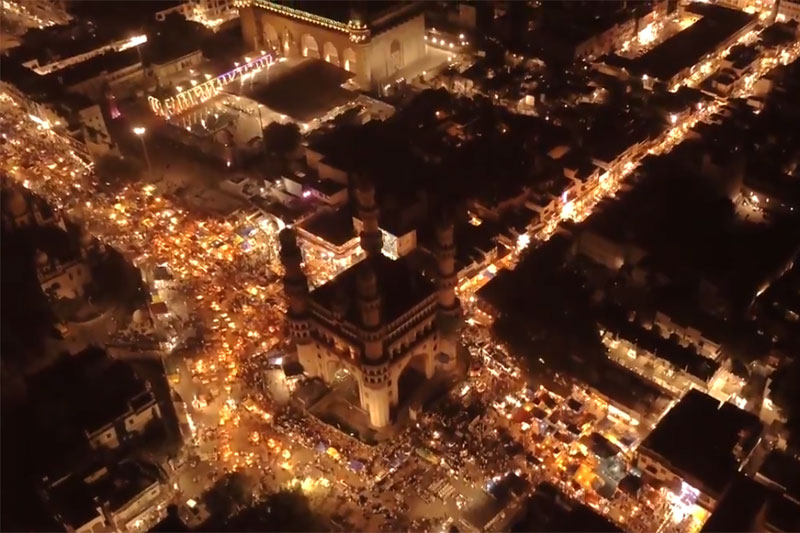 Hyderabad: Clearing the air over uninvited debate around the name of the city 'Hyderabad', the Archaeological Survey of India (ASI) confirmed that there is no historical evidence or earlier records that indicate renaming of 'Hyderabad'.
Right-wing elements have been time and again insisting for the city name to be changed to Bhagyanagar claiming that Hyderabad was earlier Bhagyanagar which was later renamed as Hyderabad.
Unveiling the truth of Bhagyalaxmi temple at the Charminar, the ASI has also said that it has no details of historical records of the temple.
As a response to a Right to Information (RTI) filed by RTI activist Robin Zaccheus, the ASI Hyderabad circle stated that no details are available with this office that Hyderabad was ever named Bhagnagar, Bhagyanagar, or any other name. It further clarified that there was no historical evidence, such as an inscription, miniature, or coin from the time period, mentioning the names Bhagmati or Bhagyanagar. Telangana Today reported. Charminar and the Golconda fort are included under ASI Hyderabad circle.
ASI also refuted that claims that former Deputy Prime Minister of India Sardar Vallabhai Patel insisted on renaming Hyderabad to Bhagyanagar or any other name, stating it has no such records.
ASI also denied having any records of the temple or any other temple existing in the same location where Charminar exists today and acknowledged that the Bhagyalaxmi temple attached to the Charminar is an illegal structure built in the late 1960s.
Robin had also filed an RTI query earlier in June, asking for evidence "pertaining to the Ancient\ Mosques" that were supposedly built on Hindu religious sites, or temples. Responding to which the ASI had stated that there is no evidence of ancient mosques under its jurisdiction in Telangana being built on Hindu religious sites.