Hyderabad
War of words between Akbaruddin Owaisi and KTR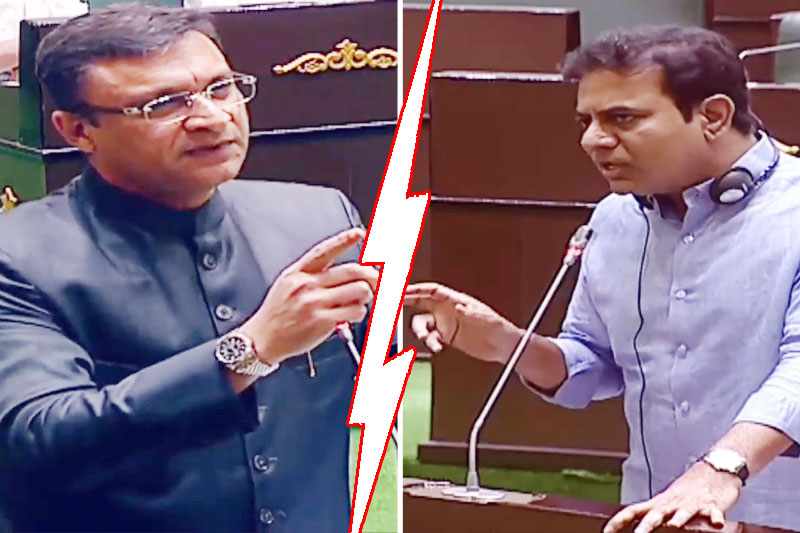 Hyderabad: BRS government and the AIMIM had a heated debate during the passing of motion of thanks to Governor Tamilisai Soundararajan 's address on Saturday.
The argument began between Minister KT Rama Rao and AIMIM floor leader Akbaruddin when the former objected on the request of the latter to Assembly Speaker to allow the MIM legislators more time to discuss the people's issues in the House.
Objecting on junior Owaisi's request, minister KTR asked that the party has only 7 MLAs, then how much more time their legislators needed?
The argument turned into heated debate and sharp exchanges between KTR and Akbaruddin Owaisi.
Annoyed at KTR's remarks, Akbaruddin said his party will field candidates in at least 50 Assembly constituencies in the upcoming Assembly elections. He added that MIM will enter the State Assembly with 15 legislators.
The MIM MLA accused BRS government of overlooking old city, while working for the development of new city only.
He demanded development around the historical Charminar.