Hyderabad
While Munawar thanks Hyderabad cops, Raja Singh calls them Razakar police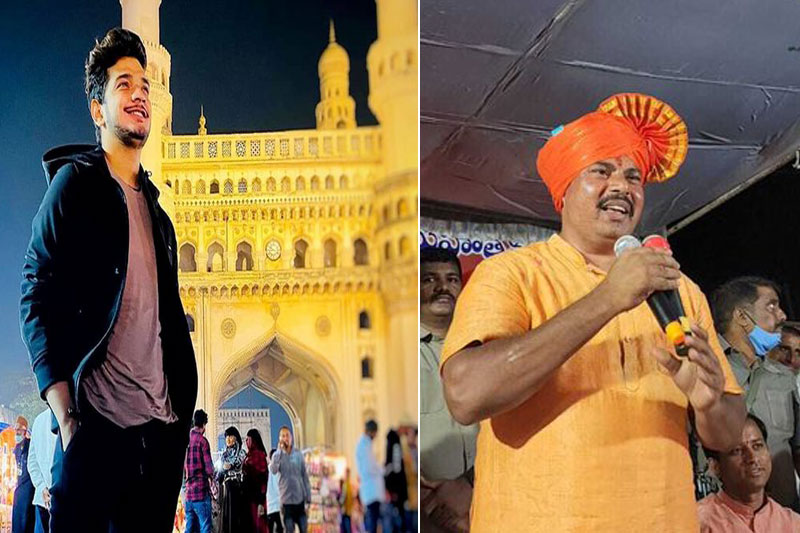 Hyderabad: Stand-up comedian Munawar Faruqui thanked the Telangana police for protecting him and the audience and helping him successfully perform his show 'Dongri to Nowhere' in Hyderabad on Saturday.
Hyderabad police deployed heavy force at the area surrounding Shilpakala Vedika in Hitech city, following the life threats from right-wingers.
The two-and-a-half hour show was attended by around 2,300 Munawar's fans.
Meanwhile, BJP MLA Raja Singh courted a fresh controversy by terming Telangana police as "Razakar Police". He said while the other State governments have cancelled Munawar Faruqui's programs, the TRS government allowed and gave him full police protection. He alleged that the police insulted, beat the BJP and BJYM workers badly who reached the venue to register their protest.
He called IT Minister K T Rama Rao'Rama Droohi and Dharma Droohi' and claimed that the minister outrightly supported Munawar Faruqui. "Our time will also come, we will show them at the right time," Raja Singh warned.