Telangana
Amit Shah's promise of scrapping 4% Muslim quota; here's how Congress, TRS react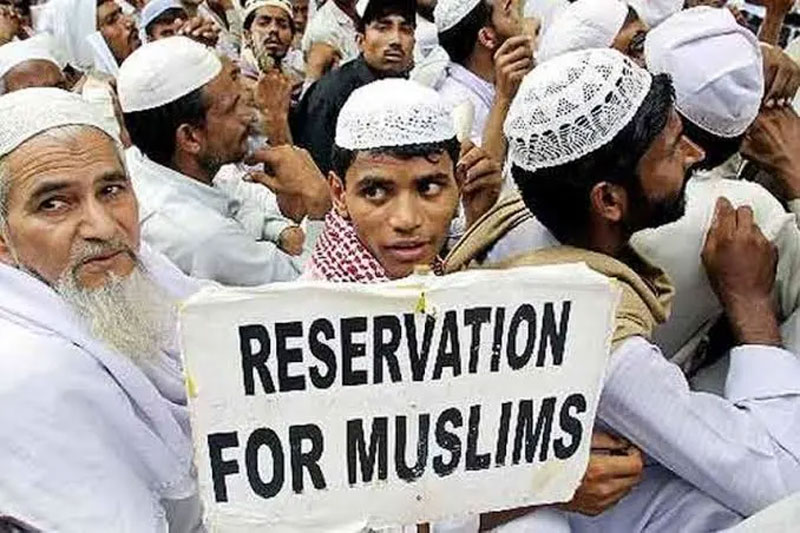 Hyderabad: Union home minister Amit Shah announced that BJP, if voted to power in the state, will scrap the ongoing 4% reservations to Muslims in education and employment sectors. Reacting to this, former Minister Mohammed Ali Shabbir described it as highly provocative and nothing less than hate speech, while Minister KT Rama Rao said "There could be no more mean politics than this."
Calling Amit Shah's comment contempt of court, as the case of 4% Muslim quota in government jobs and education, introduced by the previous Congress regime in 2004-05, is pending before the Supreme Court. MA Shabbir scorned that despite being the country's Home Minister, Mr. Shah was neither aware of the history of Muslim quota nor its present legal position.
As per the report of The Hindu, Congress leader claimed that Muslim reservation was not given on the basis of religion but on the recommendations of the Backward Classes Commission by the Congress government in combined AP. The commission recommended categorisation of 14 socially, economically and educationally backward groups among Muslims as BC-E.
Hitting back strongly at union Home Minister Amit Shah Minister, KT Rama Rao asserted that the latter's comment clearly exposes the double standards of the BJP. He pointed out that there is Muslim quota in Karnataka, Bihar, and Kerala. He asked BJP leaders, including Shah, why should Muslim reservations not be continued in Telangana when minority quota exists in even BJP-ruled states.
KTR also claimed that the reservations are extended based on socio-economic backwardness. He is quoted to have said, "What sin have our Muslim brethren from Telangana done to be denied of their deserving reservations." The Times of India reported. He reminded that even Sachar Committee in its report recommended Dalits and Muslims need reservations. He also hit out at BJP leaders for targeting KCR-led government for allowing Group-I exams in Urdu, saying, "Modi has also launched a website for the promotion of Urdu language, but BJP leaders here try to project Urdu as a language of one community."