Telangana
Jagtial Municipal Chairperson submits resignation in tears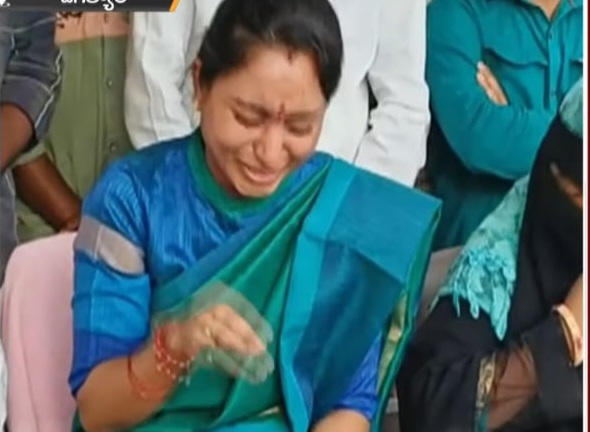 Jagtial Municipal Chairperson, Boga Sravani wept while submitting her resignation and blamed local MLA Dr. Sanjay Kumar for forcing her to resign.
While addressing a press conference today she announced her resignation. She wept before the media and folded her hands and apologized mockingly to the Member of Assembly.
Three days ago, more than half of the councilors of the party had revolted against her and the rebel councilors had also launched a signature campaign demanding the removal of Chairperson Bhoga Shravani from the post. 23 councilors signed a letter against the chairperson and submitted it to MLA Dr. Sanjay Kumar.
Shravani has submitted his resignation today even before the motion of no confidence was presented by the rebel councilors.