Telangana
Lumpy virus entered in Telangana?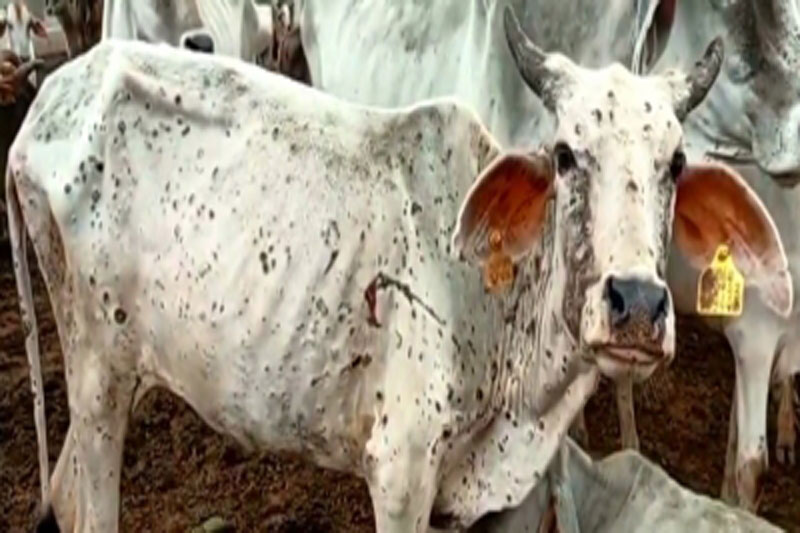 Siddipet: Lumpy virus, which affects the skin of large animals, especially cows, has entered Telangana. 
Chandra Reddy, a farmer from the village, took his bullocks to the Gajvel cattle market on Wednesday. When the buyers informed that the bull had symptoms of Lumpy virus and could not be slaughtered, the farmer returned home without selling the cattle.
It has also been learned that symptoms of Lumpy virus were also found in the cattle of two other farmers. The rest of the farmers in the village are worried that the virus will spread to their cattle.
As there is no veterinary doctor in the village, the farmers are expressing concern that they are not getting veterinary treatment. Sarpanch Bhanu Prakash Rao of the village said that he has requested the government to immediately establish a veterinary clinic in the village. They demanded that a special veterinary camp should be set up in the village and steps should be taken to prevent Lumpy virus.