Telangana
Telangana Congress leaders placed under house arrest
Telangana Pradesh Congress Committee (TPCC) president A. Revanth Reddy, vice-president Mallu Ravi and other leaders were placed under house arrest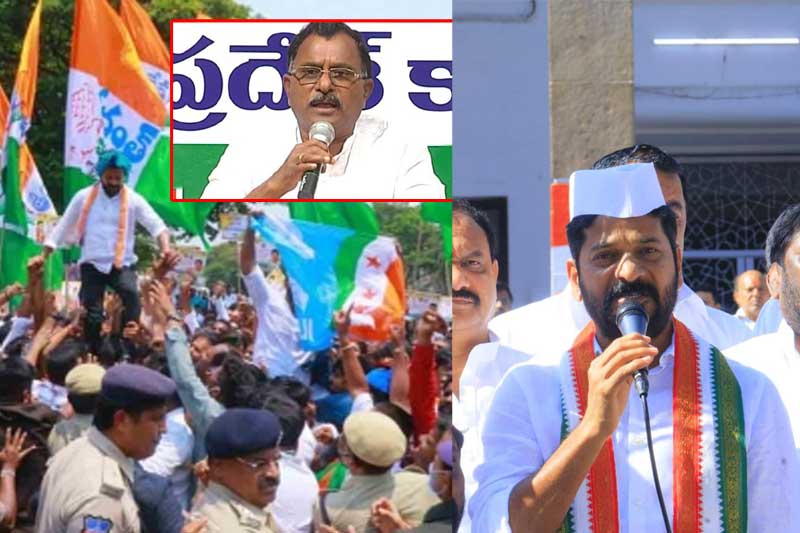 Hyderabad: Telangana Congress leaders were placed under house arrest by the police in Hyderabad on Monday ahead of their planned protest over the problems faced by sarpanches.
Telangana Pradesh Congress Committee (TPCC) president A. Revanth Reddy, vice-president Mallu Ravi and other leaders were placed under house arrest
Police personnel were deployed outside the residence of Revanth Reddy in Jubilee Hills to prevent him from leaving for Indira Park for leading the dharna as police have denied permission for the same.
Another TPCC leader Mahesh Kumar Goud was also placed under house arrest by the police.
The opposition party has condemned the house arrests of its leaders. It expressed its dismay over police denying permission for the day-long dharna.
Revanth Reddy took to Twitter to slam Chief Minister K. Chandrasekhar Rao. "CM doesn't come out of Pragati Bhavan nor common man has access to it. If we question, we face cases & house arrests. Police surrounded my house & all important leaders to prevent from a dharna against the plight of Sarpanchs in the state. Democracyawhere are you!?," he wrote with a video of policemen outside his house
The Congress party has already announced that it would go ahead with the dharna despite denial of permission by the police.
Earlier, Mallu Ravi decried the decision of police not to give permission for the dharna. He said this was shocking as the party had not sought permission for rasta roko or laying siege to the Assembly. "We wanted to hold a peaceful dharna at a designated place," he said and pointed out that Dharna Chowk at Indira Park was established for the very purpose of democratic protests by people.
The Congress leader alleged that the state government was denying funds to panchayats and this was affecting the development of villages. He had appealed to sarpanches across the state to converge at the dharna site to express their resentment against the government's callous attitude in providing funds meant for villages.
The Congress party said it had been protesting to highlight the problems in 12,750 panchayats of Telangana and the unfair treatment to the elected sarpanches.
Sarpanches, who mostly owe allegiance to the ruling Bharat Rashtra Samithi (BRS), have been expressing concern over not receiving government funds for a year. Dozens of them have come forward to submit their resignations.