Telangana
Video: Woman falls to death into lift shaft of private hospital in Telangana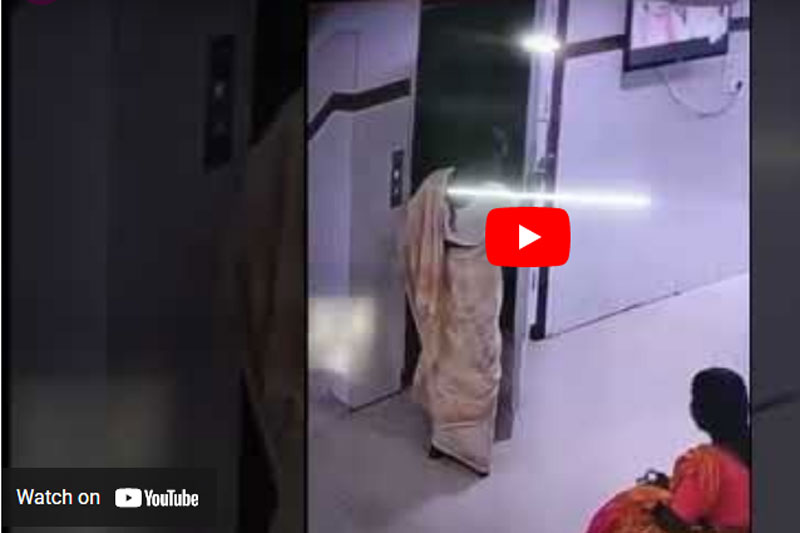 Khammam: A 50-year-old woman died after she fell into the elevator shaft of a private hospital in Khammam city of Telangana. The incident which occurred on Tuesday was caught on CCTV camera of the hospital.
According to sources, 50-year-old, Vempati Pramila, of Gollinapadu, Vaira Mandal, had reached the hospital to see her brother who was undergoing treatment at the hospital.
After pressing the button of the elevator to go to the upper floor, the woman began talking on her mobile phone. As the lift door opened, she unknowingly stepped forward and fell into the elevator shaft.
Noticing her falling into the shaft, other women present at the spot alerted the hospital staff. Pramila suffered serious injuries and later succumbed.