Telangana
YSRTP only party fighting for people of Telangana: Sharmila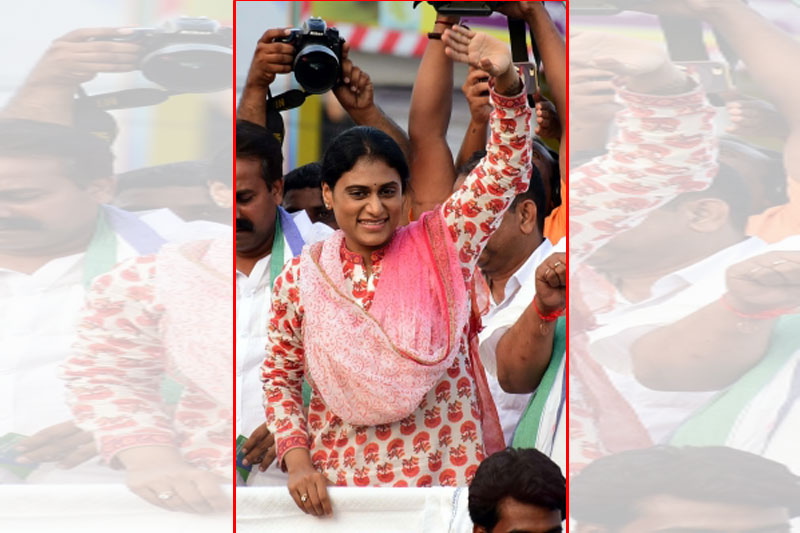 Hyderabad: YSR Telangana Party (YSRTP) is the only party that is fighting on behalf of the people of Telangana and it will continue to stand by the people, party President Y.S. Sharmila said on Sunday.
She said that in 2022, the YSRTP became the voice of questioning by fighting on many issues.
Sharmila said during the padyatra, the party raised the problems of all communities and questioned the "corruption of the rulers".
"Despite all conspiracies, we fought on behalf of the people. YSRTP will continue to be on people's side", tweeted Sharmila in her message on New Year.
She wished that in 2023 the life of poor should change and welfare rule of YSR should return.
Meanwhile, YSRTP ran a hashtag, #2023TelanganaKCRfree to expose the "inefficiency and failures of KCR's rule that led to the state performing dismally on several parameters and fronts".
Trending at the top and witnessing intense airing of dissent against the KCR regime, #2023TelanganaKCRFree hashtag has brought to the fore some of the most disturbing trends.
The party said in a statement that KCR and his "corrupt colleagues would only aggravate the pain of the people further". It has now set the countdown ticking on behalf of the 4-crore Telangana population, for the end of KCR's rule.
It said #2023TelanganaKCRFree has instantly hit the top of the charts and presented a cross section of facts about Telangana's falling standards, dipping performances and terrible failures in areas such as literacy, sanitation for girl students, growing crime rate against women, increasing debt, top ranking in farmer suicides, to list a few. Most of these outcomes are based on national surveys and studies, it said.
YSR Telangana Party claimed that the blatant fallacy in prioritising issues, corruption and highhandedness of the government, and KCR's obsession with politicking, all combined, formed the background for Telangana's failures. For example, the state is at the 4th position in literacy and is among the five worst performing states in schools' infrastructure and performances.
"Telangana is presenting a sorry picture in farmer and youth suicides, tenant farmers' debt and joblessness. The state has a massive debt component and growing fiscal deficit, putting a huge burden on every citizen. Shockingly, Telangana is also ranked among the states most unsafe for women and senior citizens," the party said.
YSR Telangana Party, headed by Sharmila, the daughter of former (undivided) Andhra Pradesh Chief Minister Y.S. Rajasekhara Reddy, said that it has been tirelessly fighting against KCR's regime, ever since its inception, two years ago. As part of her battle, she walked across Telangana for over 3,500 km and connected with the masses, learning about their problems, "exposing failures and the corruption of KCR and his MLAs".
She has been constantly assuring people that the late YSR's golden era of welfare and progress would be brought back, if the party was voted to power.