Middle East
Breaking: UAE President Shaikh Khalifa bin Zayed Al Nahyan passes away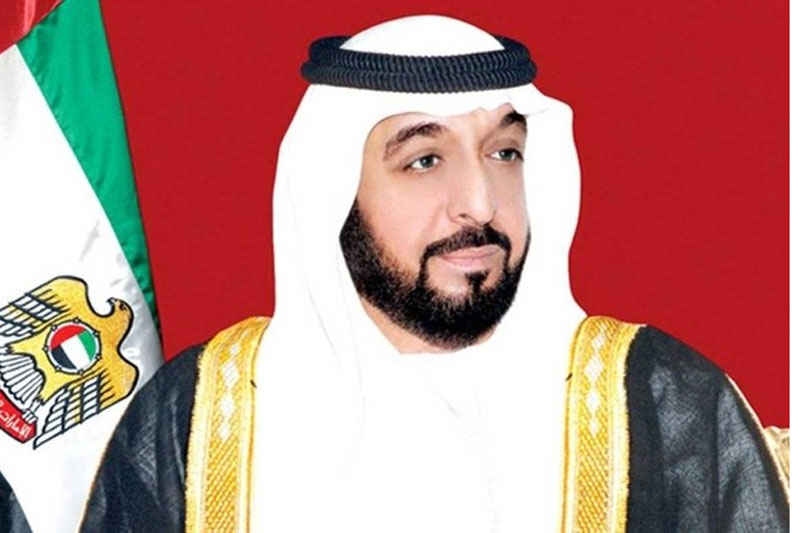 Abu Dhabi: United Arab Emirates President Sheikh Khalifa Bin Zayed Al Nahyan passed away on Friday. State news agency WAM reported.
As reported by Arab News, official mourning has been announced by the Ministry of Presidential Affairs and flags will be at half-mast for a period of 40 days, starting Friday.
Ministries, departments, federal and local institutions, and the private sector will not work for three days.
Sheikh Khalifa bin Zayed Al Nahyan served as the president of the UAE and Ruler of Abu Dhabi since November 3, 2004, after he succeeded his father, the late His Highness Sheikh Zayed bin Sultan Al Nahyan, who passed away on November 2, 2004. Sheikh Zayed bin Sultan Al Nahyan had served as the UAE's first president since the union in 1971.
Eldest son of Sheikh Zayed, Sheikh Khalifa was born in 1948. He was the second President of the UAE and the 16th Ruler of the Emirate of Abu Dhabi.
Under the reign of the Sheikh Khalifa, UAE has witnessed an accelerated development that ensured decent living for the people calling the country home.
Much-loved figure in the UAE and the region, Sheikh Khalifa was known for being a good listener, modest, and deeply interested in the affairs of his people.