Middle East
Muslims around the world upset by Mukaab, resembling Ka'ba, announced by Saudi Crown Prince
However, the Mukaab has received backlash from Muslims on social media as it resembles the Kaaba, the most holy place for Muslims.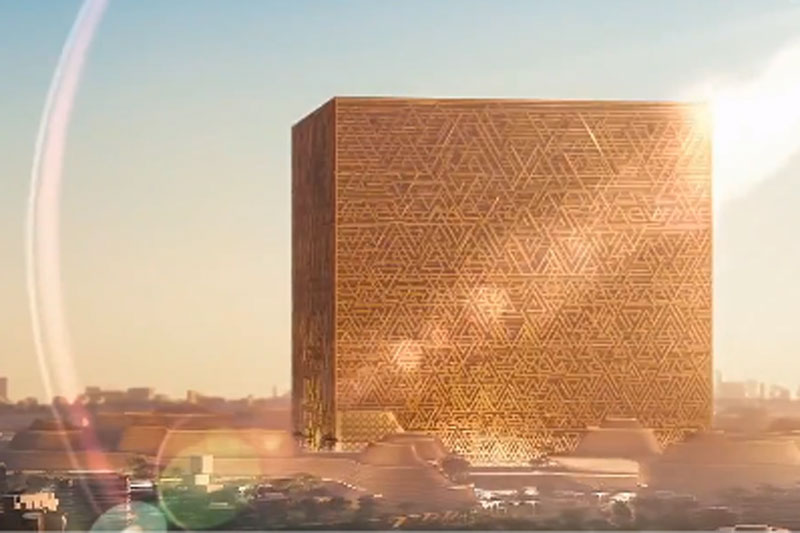 Saudi Arabia has announced plans to develop a new downtown area spread over 19 square kilometers in Riyadh called the New Murabba Development Company. The plan includes green spaces, walking and cycling pathways, and over 80 entertainment and cultural venues, including a renowned museum and a campus for a technology and design university. The most notable feature of the project, named the Mukaab, is a gigantic cube structure that will be 20 times larger than the Empire State Building in New York. The building will include 100,000 residential units, 9,000 hotel rooms, 980,000 square meters of retail shops, and 1.4 million square meters of office space. The core structure of the Mukaab will be an atrium, allowing for natural light and foliage to thrive inside. The government promises an immersive "gateway into another world" that is completely powered by the latest digital, virtual, and holographic technologies.
However, the Mukaab has received backlash from Muslims on social media as it resembles the Kaaba, the most important cube-like structure in Saudi Arabia and the Islamic world. Muslims face the structure in the center of the Grand Mosque in Mecca during namaaz and circumambulate it during Hajj and Umrah pilgrimages. Despite the criticism, Saudi Arabia's Crown Prince Mohammed bin Salman has launched the project as part of a strategy to diversify the economy away from oil and shed its image as a conservative, closed-off state. The country faces regional competition from neighboring Dubai and the Qatari capital, Doha, which have positioned themselves as regional tourism and investment hubs. Saudi Arabia already has an $800 billion plan to double the size of the capital in the next decade, as well as transform it into a cultural and economic hub for the region.
The new developmental push seems to promote new narratives of development and progress, besides serious regional competition. The Saudi economy has relied heavily on the petroleum industry and revenue from the Umrah and Hajj pilgrimages. In recent years, the country has made travel to the kingdom friendlier for pilgrims, and expansion plans in the two holy cities of Mecca and Madinah are underway to accommodate more tourists. The government is promoting the Umrah pilgrimage more than the annual Hajj as the revenues from Umrah pilgrims flow throughout the year, and the government does not need to spend as much on providing facilities and security to Umrah pilgrims, whose stay is much shorter than that of Hajj pilgrims. Critics argue that Mohammed bin Salman's growth plan seems more "unIslamic" than previous efforts, and the Mukaab project may further upset Muslims around the world.