Middle East
Saudi government draws curtain over the video showing snowfall on Ka'aba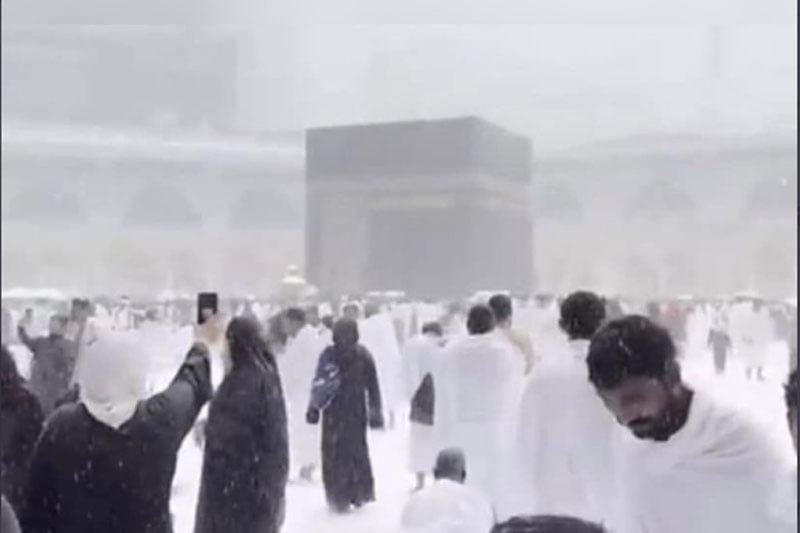 Jeddah: A video of snowfall in Masjid Al Haram is going viral on different social media platforms and many people have made this video viral without research. The Saudi authorities had to issue a clarification after the video went viral.
A video has gone viral on social media claiming that Masjid al-Haram was covered in white with snow for the first time. Social media users posted the video with various comments.
However, now the Saudi authorities have responded to the video of snow falling on and around the Ka'aba on the Twitter handle of the Haramain Sharifain saying that this video is fake. There was no such snowfall.
It stated, "A video clip recently circulated on the social media purportedly showing snowfall in Masjid Al Haram, #Makkah is fake, the National Meteorological Center said in a statement on Sunday.