Middle East
Video: Woman gives birth to child under the rubble of the earthquake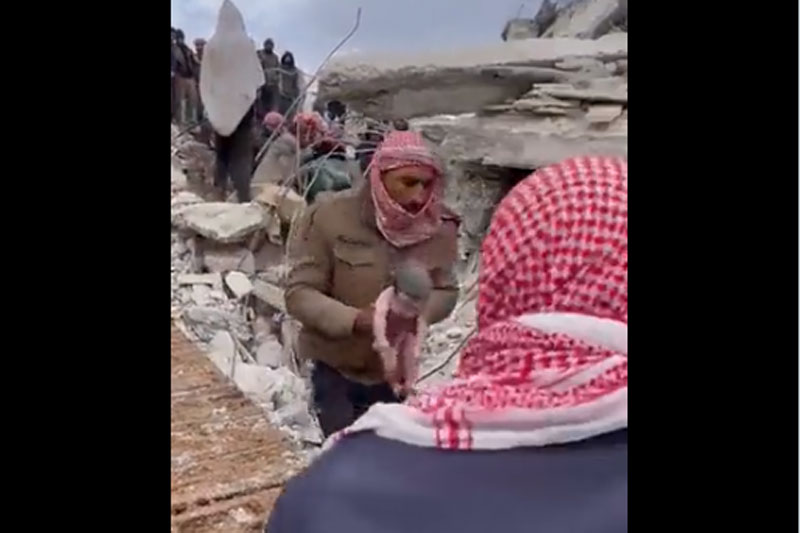 Following the earthquake in Turkey and Syria, there are cries everywhere, thousands of bodies are stuck under the debris and thousands of people are waiting for help to save their lives. Parents lost their lives in front of the eyes of children. Gloominess prevails throughout Turkey and Syria.
In such situation, a pregnant woman gave birth to a child under the rubble of the earthquake. Unfortunately the mother lost her life after giving birth to the child.
While removing the debris, the child's cry was heard and the people present were shocked. The debris were slowly removed and the newborn was taken to a hospital for treatment.