Treatment of Dengue more Expensive than Covid in Private Hospitals
The initial cost of diagnosis is Rs. 1,900. Doctors prescribe one time multiple tests which cost around Rs. 8,000 to Rs. 10,000.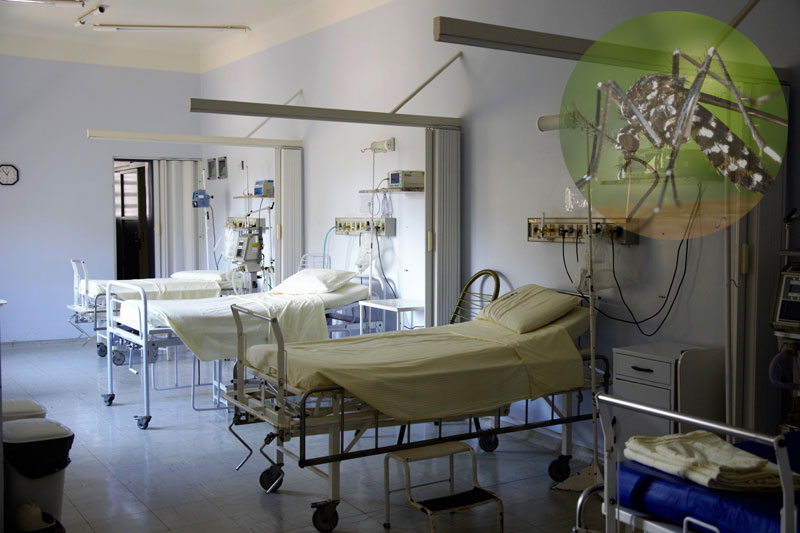 Hyderabad: The treatment for dengue seems to be more expensive than Covid in private hospitals in Telangana state. The private hospitals cashing in on the seasonal ailments and charging hefty amounts for medical tests and treatment.
While dengue treatment in private hospitals is costing people more than Rs. one lakh starting from Rs. 20,000/- the corporate hospitals are charging upto Rs. 40,000 a day. People are spending thousands only for tests in private labs.
The initial cost of diagnosis is Rs. 1,900. Doctors prescribe one time multiple tests which cost around Rs. 8,000 to Rs. 10,000. Further, people are facing problems in getting beds in government hospitals as seasonal ailments are at peak. They are forced to move to private hospitals for expensive treatment.
According to the Health department officials, the surge will continue till mid-October, later the seasonal ailments will subside. Unfortunately, there are no guidelines or rate slabs from the government for dengue treatment in private hospitals as in the case of Covid.
People are demanding the government to fix price for dengue tests and treatment, as done for High Resolution CT (HRCT) scan and Covid treatment.
The Medical and Health department has admitted that it received several complaints against private hospitals for overcharging dengue treatment, because of no monitoring on private hospitals by the authorities they are looting poor. The government should ponder how a daily wager can afford the treatment. Though the department agreed that private hospitals were charging huge amounts for treatment, it did not issue any warning to them.
Director of Public Health Dr. G. Srinivasa Rao has suggested the private hospitals not to cause panic among patients. He said, there is no need for platelets infusion if platelets slide down even by 60,000. A patient with this count of platelets can be treated at home with remedies.
It has come to our notice that private hospitals are creating panic among patients, even though the platelets count is normal and asking them to arrange a donor and charging exorbitantly for platelet transfusion, he said.
Dr. Srinivas Rao advised the citizens that there was no need to be panic if platelets count goes down by 10,000. He said that about 22 blood component separation machines have been arranged at all government hospitals across the State. He requested people to avail the facilities in government hospitals, instead of paying huge amounts in private hospitals.