Pan India
MEA Issues Advisory for Indian Nationals and Students in Canada Amidst Souring Relationship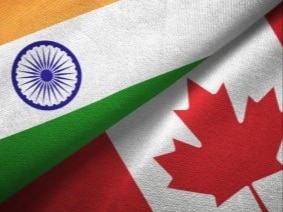 The Ministry of External Affairs issued an advisory for Indian nationals and students in Canada, urging them to exercise extreme caution due to the deteriorating security situation.
Over 60,000 students went to Canada to study in the first half of 2022, and the Canadian government is considering limiting foreign student visas to address the housing crisis.
Official data shows a significant increase in valid visas, from 275,000 in 2012 to over 800,000 in 2022. Indian nationals and students are also advised to register with the High Commission of India in Ottawa or Consulates General in Toronto and Vancouver for better communication in emergencies.
Both nations heightened tensions by expelling a diplomat from the opposing side. Canada cited "credible allegations" of Indian state involvement in the killing of a Sikh separatist leader, a claim strongly refuted by India as "absurd".
Follow Us