Hyderabad
Stage set for first Lulu Mall in Hyderabad; Opening on this date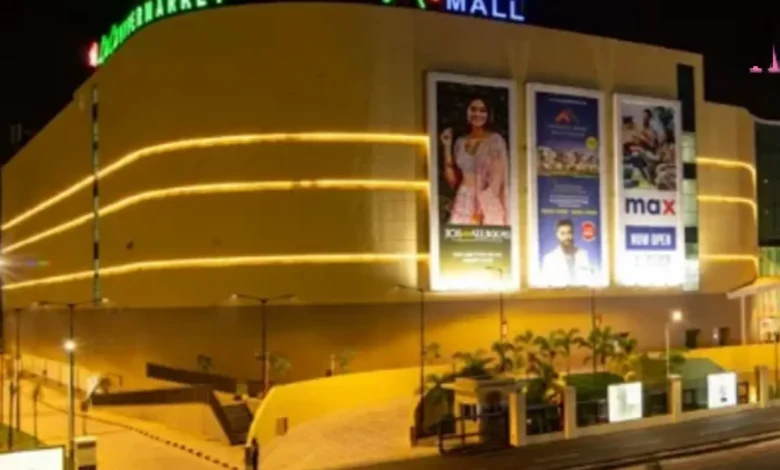 Hyderabad: Lulu Group, a multinational conglomerate, announced the launch of its inaugural Lulu Mall in Hyderabad on September 27th, marking its entry into Telangana.
The company aims to create a haven of happiness and exceptional shopping experiences in this new venture. The mall, formerly known as Manjeera Mall, is being rebranded as Lulu Mall with an investment of Rs. 300 crore. Spanning 5 lakh sq. ft., it will feature a Lulu Hypermarket and over 80 renowned local and international brands, including Starbucks, Gap, Levi's, Puma, Nykaa, and more.
The mall, located at Kukatpally, will also house a five-screen cinema (Cinepolis), a 500-seat food court with 15 multi-cuisine outlets, and a 20000 sq. ft. kid's entertainment centre named Funtura.
K.T Rama Rao, Minister of IT, Electronics and Communications, Industries and Commerce, Municipal Administration and Urban Development – Telengana, will preside over the grand opening ceremony.
The 200,000 sq. ft. hypermarket, operating under the brand names Lulu Fashion Store and Lulu Connect, will offer fresh produce, groceries, home appliances, electronics, mobiles, IT, and lifestyle products. This shopping center is expected to generate employment for over 2,000 personnel. This marks a Rs. 500 crore investment commitment by Lulu to the state of Telangana.
Hyderabad is the sixth city in India where the group has established its presence. Lulu Group International, headquartered in Abu Dhabi, was founded in 2000 by M. A. Yusuff Ali. It operates malls, hypermarkets, and retail companies across GCC countries, Egypt, Malaysia, Indonesia, and India. Currently, Lulu Group has over 250 hypermarkets and 24 shopping malls across 22 nations, and it continues to expand rapidly in India with investments in various projects. They plan to inaugurate a mini mall in Palakkad, Kerala, around December 2023.
Follow Us