Telangana
15 students hurt as RTC bus hits school bus in Telangana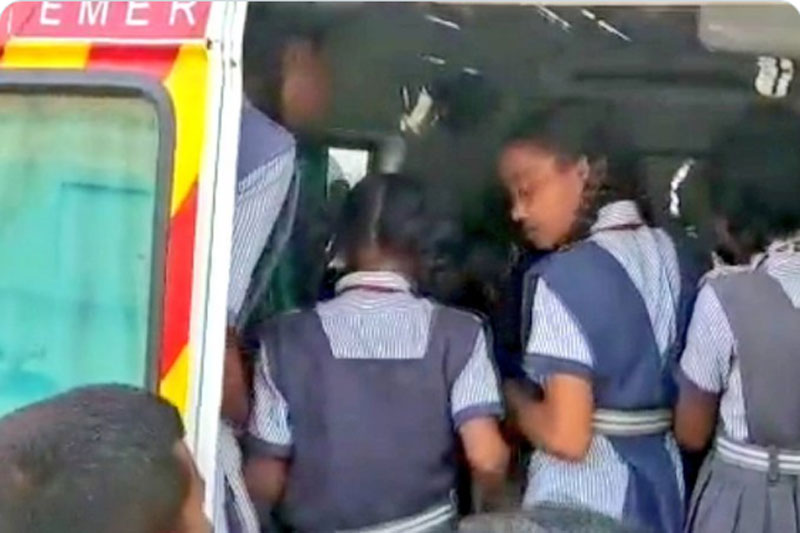 Sircilla: An RTC bus hit a private school bus causing injuries to 15 school students. The incident occurred near Yellareddypet of Sircilla District. Injured kids were rushed to the nearby hospital and they are said to be recovering.
2 passengers of RTC bus also suffered injuries. 
The accident is reportedly the result of negligence of RTC bus driver.
Municipal Administration minister KT Rama Rao who represents Sircilla constituency in Telangana Assembly, sought the details of the accident. He directed the District Collector to take care of the injured children.