Hyderabad
Hyderabad: Traffic diversions at Tolichowki from January 12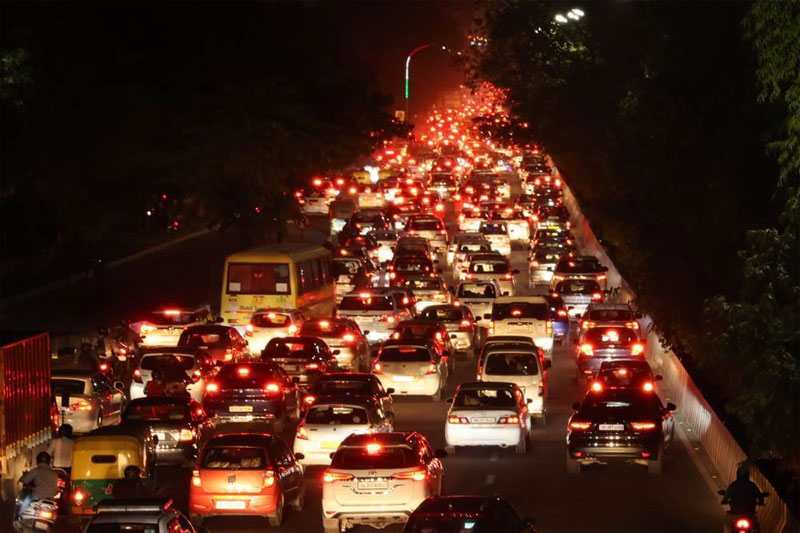 Hyderabad: The Hyderabad traffic police have announced traffic diversions at Tolichowki for a period of 20 days from Thursday, January 12 to January 31. The traffic will be diverted because of the road excavation work happening under the Strategic Nala Development Programme (SNDP) in Tolichowki.
In the first phase of the SNDP, a drain box will be constructed beginning at the opposite of Spectrum High School to the lane near Zam Zam Suiting and Shirting at the 7 Tombs Road.
In view of the excavation, the traffic coming from Nanal Nagar Junction and heading towards 7 Tombs, Golconda Fort and Alkapur Colony will be diverted at Tolichowki flyover, the KFC restaurant under Shaikpet Flyover and Shaikpet Nala Junction towards 7 Tombs Junction and Golconda Fort.
Similarly, the incoming traffic from Golconda Fort, Alkapur, Banjari Darwaza going towards Tolichowki X Road, Hakeempet and Nanal Nagar junction will be diverted at 7 Tombs through Shaikpet Nala Junction.
The Hyderabad traffic police, in a statement requested the commuters to make a note of the traffic diversions while travelling to the aforementioned areas and plan their commute accordingly. They also requested the citizens to cooperate with the police.