Pan India
Muslim cleric condemns attack on Salman Rushdie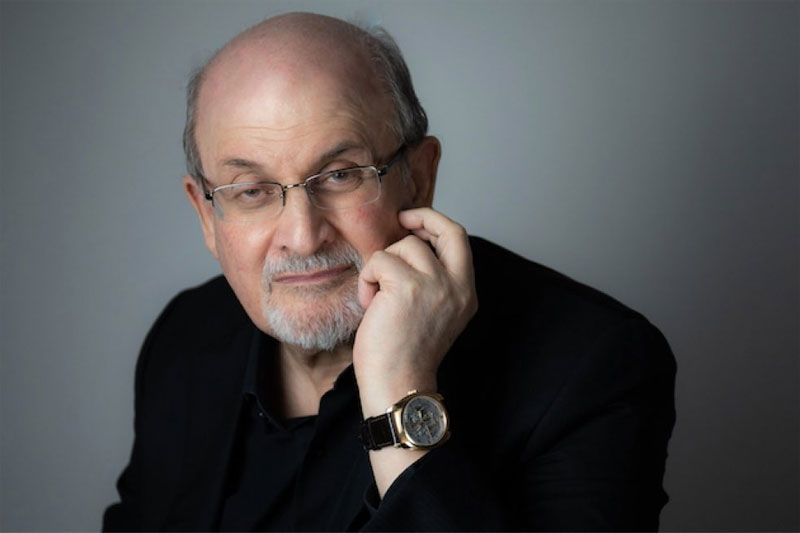 Strongly condemning the attack on controversial writer Salman Rushdie, senior member of All-India Muslim Personal Law Board Maulana Khalid Rasheed Farangi Mahali on Saturday said no one has the right to take law into his hand. He said the attack can't be termed as correct.
Salman Rushdie, the Mumbai-born author was stabbed by a 24-year-old man on Friday at an event in Western New York in the US. The young man stormed the stage at the Chautauqua Institution and began stabbing Rushdie as he was being introduced.
The controversial author faced Islamist death threats for years after writing "The Satanic Verses".
Saying that Prophet Mohammed always gave the message of peace, Mahali urged the Muslims to take the path shown by Him. PTI reported.
Few twitter posts have also been surfaced condemning attack on Rushdie and calling it against Islamic teachings.
Following the attack, Rushdie was airlifted from a field adjacent to the venue to a hospital in north-western Pennsylvania. The 75-year-old writer underwent surgery and was on a ventilator with a damaged liver and may lose one of his eyes. Rushdie has also won the Booker Prize for his novel "Midnight's Children".