Crime
Subhash Kharadi a Cop from MP Killed Muslim woman's father for not accepting marriage proposal.
Subhash Kharadi a Cop from Madhya Pradesh Killed Muslim woman's father and opens fire at her family after she rejects his marriage proposal.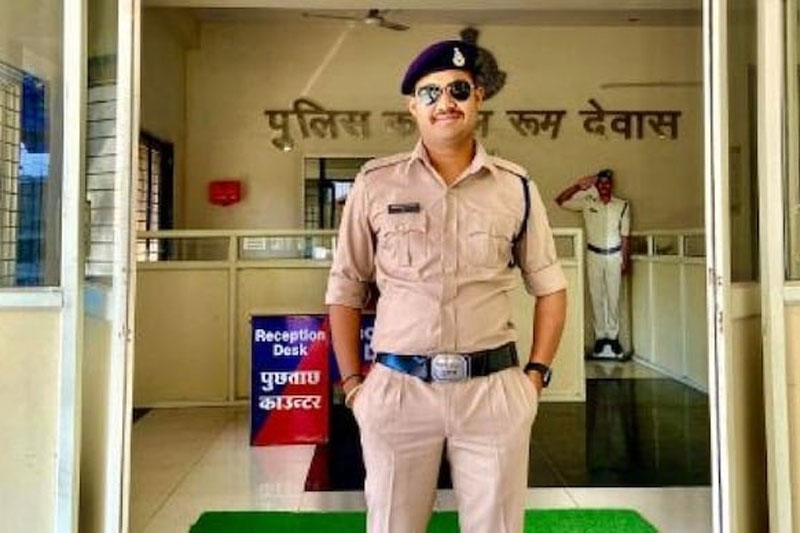 Bhopal: Subhash Kharadi a Cop from Madhya Pradesh Killed Muslim woman's father and opens fire at her family after she rejects his marriage proposal.
It was midnight on May 27 and 55-year-old Jakir Sheikh was sleeping in his home in Berchha area of Shajapur district of Madhya Pradesh, around 150 km from state capital Bhopal, when a policeman entered his house by jumping over the boundary wall.
Hearing knocking on the door, Sheikh opened it and found the cop, Shubhash Kharadi, who was a close friend of his 25-year-old daughter. Sheikh questioned Kharadi why he had come to his home so late at night and that too by jumping over the boundary wall. An argument erupted between them.
In the meantime, Sheikh's daughter and a son also woke up and came to the main door. According to the police Kharadi (26), a constable posted as a driver in the neighbouring district of Dewas, had come to Sheikh's house to elope with his daughter. Kharadi and Sheikh's daughter were in a relationship for the last six months.
The argument between the two sides continued for the next few minutes when all of a sudden Kharadi took out his service revolver and opened fire on all of them, including the daughter. Hearing the loud screams and the sound of gunfire, the neighbours rushed to the spot. By then the accused had run away from the crime scene.
Sheikh, his son and daughter were rushed to a nearby hospital, where Sheikh, who had received multiple bullet wounds, was declared dead on arrival, while his daughter and son were later referred to Indore for treatment.
The police began an investigation into the murder and attempt to murder. However, another twist in the crime unfolded a few hours later after a body was found at the Berchha railway tracks. The police reached the spot and found that it was Kharadi's body, for whom they were searching since the morning.
From there the entire story of the crime started unfolding. Ennim Totto, the investigating officer (IO) in the case, told IANS that "Kharadi was in a relationship with Shivani Khan (Sheikh's daughter).
During investigation, it was found that they were talking to each other through social media for the last six months.
The woman's father was against this relationship and Shivani had also agreed with her father. But it did not go down well with Kharadi and he went to try and elope with her that night when the crime took place."
Totto said that Shivani and Kharadi had known each other since their school days as they studied in the same school in the Berchha area.
"They (Kharadi and Shivani) were known to each other since they were in school, but the call record suggested that they were in a relationship for the last six months. Shivani had told Kharadi that she won't continue with this relationship as her father did not approve of it.
Kharadi became furious and he went to her home to take her with him forcibly, but her father resisted and he opened fire," Totto added.
During the investigation, the police also found that Kharadi had posted his photographs with Shivani in his Facebook account. "The investigation of the case is still underway, however, prima facie, it appears Kharadi committed suicide by jumping before a runing train.
Shivani has been referred to Bombay hospital in Indore and her condition is improving gradually," the officer told IANS on Friday.
Shajapur SP Yashpal Singh Rajput said this kind of incident creates havoc in the society.
"Killing someone and committing suicide are both crimes and that is what Kharadi did. But, it could have been prevented had the families from both the sides sat down to discuss it. Such incidents have an impact on society," Rajput told IANS.