Hyderabad
Fire Reduces Bike To Ashes at Malakpet SBI ATM; Owner Ishaq Safe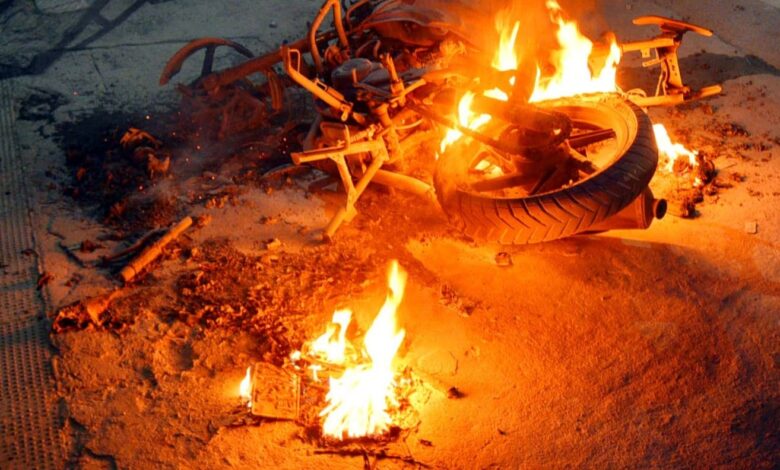 Hyderabad: In a startling incident at the State Bank of India (SBI) Automated Teller Machine (ATM) located in Malakpet, a parked motorcycle unexpectedly caught fire.
The bike's owner, identified as Ishaq, had momentarily stepped away to conduct a cash withdrawal transaction at the ATM.
Swift action from local bystanders and security personnel averted potential escalation, promptly dousing the flames.
Fortunately, Ishaq was unharmed, having been at a safe distance during the ignition. The bike, however, sustained extensive damage due to the blaze.
Authorities are now investigating the cause behind this unexpected occurrence.

Follow Us