Health & Fitness
Groundbreaking Wearable Device Offers Drug-Free Migraine Relief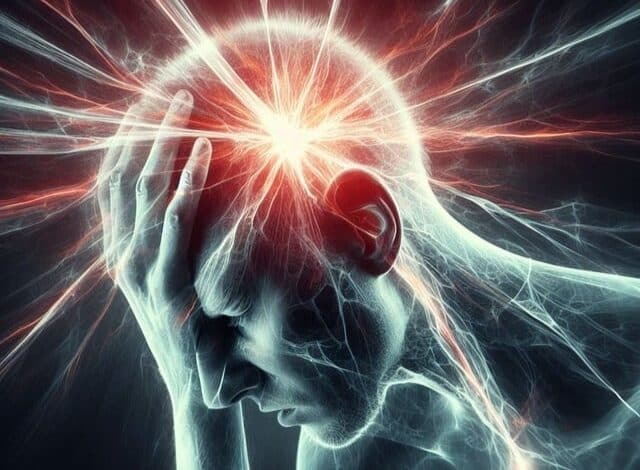 Dr. Reddy's Laboratories, headquartered in Hyderabad, has introduced a revolutionary solution for the treatment of acute migraines – the Nerivio wearable therapy device, approved by the US FDA
This pathbreaking, prescription-based non-invasive device is designed to be worn on the upper arm and has gained approval for use in adults and adolescents aged 12 and above who are diagnosed with acute migraines, with or without aura. The company claims that wearing the device can aid in the prevention of migraines.
Priced between Rs 14,000-16,000, Nerivio employs a remote electrical neuromodulation mechanism to activate conditioned pain modulation by stimulating nerve endings. This process triggers a natural pain-relieving response in the brainstem, leading to a global effect of pain inhibition that impacts the original source of migraine pain in the head, as stated by the company.
The device is equipped with 18 inbuilt sessions, each lasting 45 minutes, and is intended for use within 60 minutes of the onset of a headache for acute migraine treatment or every alternate day for migraine prevention. After completing the 18 sessions, the device must be discarded for a fresh one. A mobile app accompanies the device, providing control over its intensity levels.
The app features an interactive migraine diary, enabling users to log symptoms, track responses, and share insightful analytics. Additionally, it incorporates an interactive GIER (Guided Imagery, Education, and Relaxation) protocol, claimed by the company to significantly boost response rates when used in conjunction with the device.
M.V. Ramana, CEO of branded markets (India & emerging markets) at Dr. Reddy's, notes that the introduction of this device marks the company's entry into the realm of digital therapeutics. This launch follows Dr. Reddy's exclusive agreement with Theranica Bio-electronics, an Israeli digital therapeutics company specializing in advanced neuromodulation devices for migraines and the management of other pain conditions.
Follow Us