Hyderabad
Hail, rain, gusty winds lash Hyderabad; Charminar vendors suffer heavy loss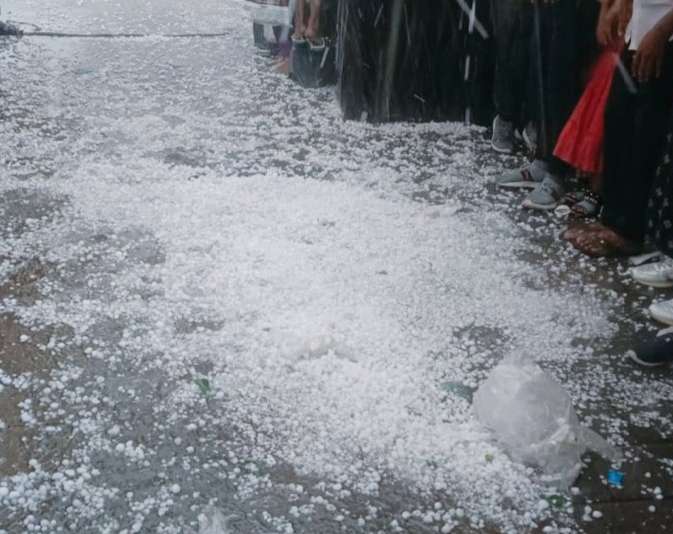 Hyderabad: Hailstorm and rain lashed twin cities of Hyderabad in the afternoon with gusty winds. It was very hot since morning, but in the afternoon the weather suddenly changed, the sky was covered with clouds and after that there was heavy rain with strong winds. There was also hailstorm at some places. 
Due to the sudden rain, passers-by and those going to buy Iftar had to face difficulties.
Traders doing business on the sidewalks in the city, especially Charminar area, suffered heavy loss due to sudden rain and hailstorm.
Meanwhile, the Meteorological Department has predicted rain for the next two days in some parts of the state and the temperature is also expected  to increase by two degrees.