Hyderabad
Hyderabad Hospital Provides World-Class Treatment Free of Charge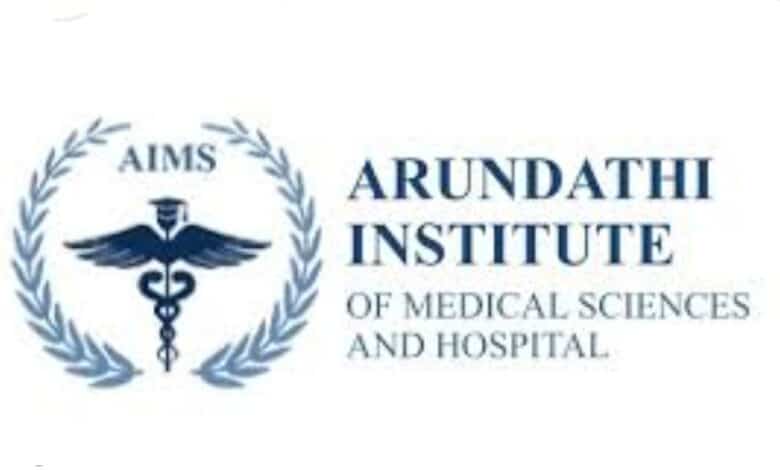 Hyderabad: In an age where hospitals are often synonymous with steep fees, it might seem unusual that a multi-specialty hospital on the outskirts of Hyderabad operates without a billing counter. The Arundhati Institute of Medical Sciences and Hospital in Dundigal offers costly diagnoses and intricate surgeries completely free of charge for anyone who walks through its doors. Even post-operative care is provided without cost. This sets it apart as a unique institution where individuals can access top-notch medical services without spending a single rupee. The Hindu reported.
The hospital's inception stems from a pledge made by Marri Rajashekhar Reddy to his mother. Mr. Reddy explains, "This is also influenced by the Gift A Smile Campaign led by BRS working president and Municipal Administration Minister K.T. Rama Rao, who urged party members to donate ambulances and establish medical facilities wherever possible."
The hospital will be affiliated with the medical college he is establishing on the same premises, pending approval from the National Medical Commission (NMC). Over the past three years, Mr. Reddy has allocated over ₹1 crore each month to maintain this fully equipped 450-bed hospital.
"Unlike other hospitals associated with medical colleges, everything here is provided free of charge," he emphasizes. He recalls instances of performing complex heart surgeries for impoverished patients who had been turned away by corporate hospitals. The funding is derived from educational institutions operated by his family, including engineering, management, and pharmacy colleges.
Hospital records reveal that nearly 2.30 lakh outpatients have received services in the past three years, with over 8,000 surgeries conducted across various departments. Among these, 3,000 were major surgeries. Diagnostics such as MRI, CT scans, ultrasonography, mammography, digital X-rays, EEGs, and EMGs are all conducted without any financial burden. "Hospitals affiliated with medical colleges may offer these services at discounted rates, but here, it's entirely complimentary," Mr. Reddy asserts.
The influx of patients is primarily due to positive word-of-mouth referrals from previous patients. "It's fascinating to see patients coming in from Bihar and Uttar Pradesh as well. Many of them are relatives of migrants from those states who work in the area. Since everything is free, they prefer our hospital," Mr. Reddy notes, adding, "They're astounded by the high-quality corporate hospital amenities provided at no cost."
Follow Us