Hyderabad
Hyderabad Mosques and Dargahs Extend Invitation to All Faiths for 'Meal at Masjid' on Milad-ul-Nabi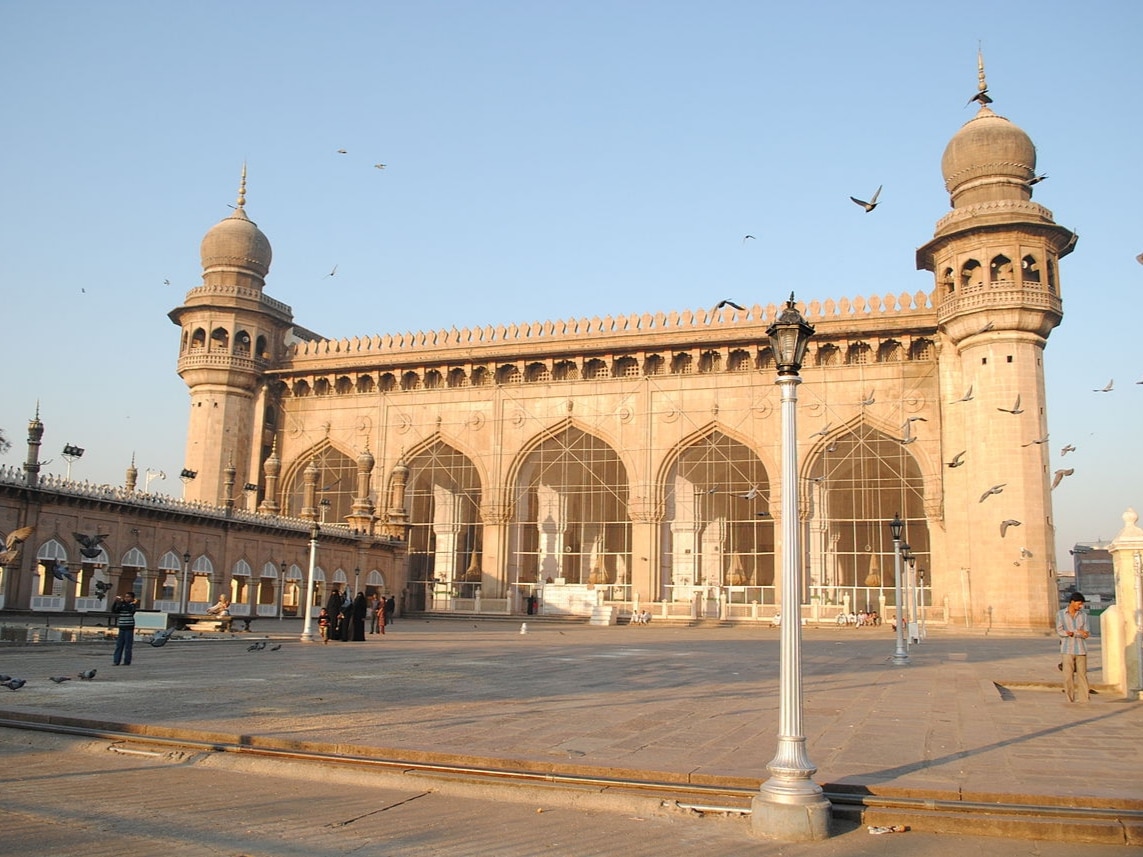 Hyderabad: In a significant move towards fostering interfaith understanding, the managements of various mosques and dargahs in the city have decided to organize a "Meal at Masjid" event to commemorate the birthday of Prophet Muhammad, known as Milad-un-Nabi.
This marks the first occasion where mosque and dargah committees will host a meal open to people of all faiths.
This initiative is the second phase of the "Visit my Mosque" outreach program in Hyderabad. Previously, several mosques were opened to people of all religions to promote mutual understanding. Now, in this second phase, meals will be served as part of the Milad-un-Nabi celebrations. Additionally, mosque and dargah committees in other parts of India, including Vijayawada, will also extend this invitation.
To ensure harmony between the events, Muslim religious leaders in Hyderabad have scheduled the Milad-related public events from September 23 to 27, avoiding a clash with the Ganesh immersion on September 28. Accordingly, different mosques and dargahs will host the "Meal at Masjid" on any of these days.
The focus is not only on inviting religious leaders but also welcoming common people from the neighborhood, with a special emphasis on involving youth from all communities, stated Mazher Hussain, executive director of COVA Peace Network, who conceived the "Meal at Masjid" program. This initiative has garnered positive responses globally, with as many as 300 mosques from seven countries agreeing to host lunch or dinner on Milad-un-Nabi.
At least two dozen mosques in Hyderabad have already committed to participate. A dedicated website has been established to assist mosque committees in organizing the "Meal at Masjid" event and to share photographs.
During the event, there will be a brief discussion on the life of Prophet Mohammed and his teachings. The mosque or dargah panel will also learn from the non-Muslim guests about the fundamental teachings of their religions, prophets, and saints, aiming to comprehend the core principles of all faiths, according to Mazher.
He mentioned that discussions are underway with leaders of other religious communities to extend similar invitations on their respective festivals. "This could facilitate a better understanding and dispel misconceptions," he added, emphasizing that Milad-un-Nabi is just the beginning. In addition to opening mosques and dargahs for meals, there will also be blood donation camps leading up to the Milad.
Social activist Zakir Hussain noted that mosque committees in Hyderabad are now embracing inclusivity, recognizing the significance of communal harmony. "Many mosques in Hyderabad are now serving multiple roles—from hosting old-age homes to operating health clinics, and providing mid-day meals to children in slums. Some mosques even house libraries and run coaching centers," Zakir remarked.