Hyderabad
Hyderabad's growth to thrive over the next 10-15 Yrs, affirms NAREDCO Telangana President
Making this announcement during a press conference held in connection with the three-day 13th edition of the Property Show 2023, organized by the National Real Estate Development Council (NAREDCO)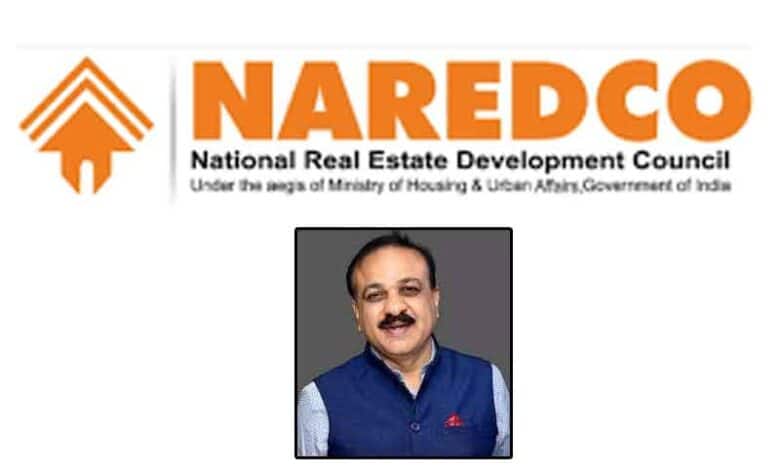 Hyderabad: The President of the National Real Estate Development Council (NAREDCO) in Telangana, B Sunil Chandra Reddy, asserted on Tuesday that Hyderabad's growth trajectory will extend over the next 10-15 years.
Making this announcement during a press conference held in connection with the three-day 13th edition of the Property Show 2023, organized by the National Real Estate Development Council (NAREDCO)-Telangana at Hitex, here from October 6, Reddy emphasized, "Obviously, some of you have been reaching out to me, questioning the sustainability of this moment and its value. We would like to assure all of you that given the pace at which Hyderabad is expanding, this upward trend is here to stay for several years."
He highlighted the government's aggressive infrastructure development initiatives, including the creation of new roads and infrastructure, alongside proactive policies like TSiPASS and TS BPASS, which have attracted significant investments to the state. Reddy pointed out that challenges such as power shortages are now resolved, with 24×7 electricity availability. Clean drinking water is accessible not only in GHMC and HMDA areas but also in remote regions across the state.
Moreover, Reddy underscored how these infrastructure developments and policies have contributed to employment generation in the city. He cited the IT and ITES sectors, which, in the past two years, have generated an additional 1.5 lakh jobs annually. Additionally, Reddy mentioned that Telangana dominates the bulk drug production sector in India, with 40 percent of production and 50 percent of exports originating from the state. The life sciences sector also plays a significant role, contributing 35 percent to India's production. Telangana boasts the second-largest number of operational Special Economic Zones (SEZs), totaling 30.
Reddy emphasized that these factors collectively attract investments to Hyderabad, leading to more job opportunities and increased demand for real estate. He noted that international organizations, including Mercer, have consistently rated Hyderabad as the most livable city in India based on various parameters. Oxford Economics, a reputable organization, has projected Hyderabad to be the fourth fastest-growing city in the world by 2035.
Reddy expressed confidence that Hyderabad's growth will persist not just in the short term but also over the next 10 to 15 years.
He also provided statistics on property registrations, stating that from April 1st, 2023, to the present month of September, 9.32 lakh registrations have occurred, contributing to a total income of Rs 7,000 crores. On average, around 5,500 registrations are processed daily in Telangana. These figures bode well for the current and future prospects of the real estate sector.
Reddy mentioned that the NAREDCO Telangana Property Show, held annually for the past 13 years, has consistently outperformed its previous editions. The event, spanning three days, has become a significant fixture in the real estate calendar.
To uphold the event's scale and value, NAREDCO members and executive staff have dedicated substantial efforts over the past three months. Reddy highlighted that for 12 consecutive years, the property show has served as a beneficial platform for both the real estate sector and end-users, particularly homebuyers.
During the press conference, NAREDCO-Telangana Executive Member and Vice President K Sreedhar Reddy announced that 110 participants, including developers, building material suppliers, and financial institutions, will showcase their products and technologies at the property show.
NAREDCO-Telangana Secretary General Vijay Sai Meka and Treasurer Kali Prasad Damera also addressed the audience, urging the public to consider purchasing only RERA-approved flats and villas.
Follow Us