South India
Kerala Teen Hadif Transforms Maruti 800 into Mini Rolls Royce Lookalike, Gains Viral Fame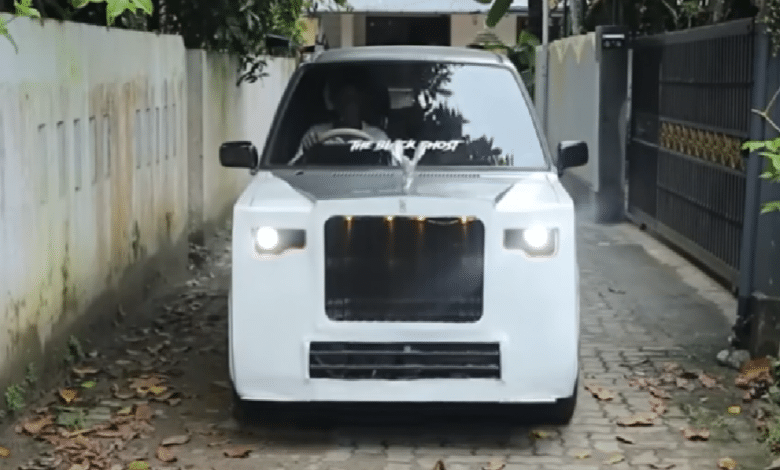 In Kerala, a talented teenager named Hadif revamped a Maruti 800 car to resemble a miniature Rolls Royce through his customisation skills.
Hadif, an avid car enthusiast, shared that the entire modification project amounted to Rs 45,000 in expenses. He showcased his creation on a YouTube video posted by the channel 'Tricks Tube'.
In the video, the 18-year-old expressed his passion for cars and his penchant for crafting replicas of high-end vehicles. He proudly mentioned that he personally designed the Rolls Royce-inspired logo for his car.
The video has garnered over 3 lakh views on YouTube, showcasing the dedication and craftsmanship Hadif put into the project over several months. He completely overhauled the Maruti 800, incorporating a new body kit, refining the interiors, and installing a reimagined front end with a bold, more robust design, featuring a Rolls Royce-inspired grille and headlights.
Hadif had previously undertaken a project involving a Jeep, which involved the use of a motorcycle engine. To transform the car, he employed metal sheets, welding techniques, and salvaged components from other used vehicles.
In a separate viral video, a BMW car underwent a 'Transformer' makeover, reminiscent of the alien robots from a well-known science fiction film. This intriguing transformation also captured the attention of industrialist Anand Mahindra, who shared it on X (formerly known as Twitter). He informed that the modified vehicle was crafted in 2016 by a Turkish company named Letvision.
Follow Us