North India
Urdu poet Munawwar Rana admitted to Hospital; on ventilator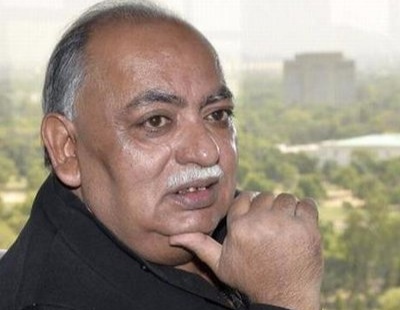 Lucknow: Renowned Urdu poet and writer Munawwar Rana  was admitted to Apollo Hospital in Lucknow in the wee hours of Thursday. He is 70.
His daughter Sumaiya Rana said in a video that her father is on a ventilator and in critical condition.
in a video released around 3:30 am on Thursday, Sumaiya said, "My father's health has been deteriorating over the past two-three day."

During dialysis, Munawwar Rana got a severe stomach ache . The doctors after a CT scan found some problem with his gall bladder and performed surgery.

Informing that the doctors have said that the next 72 hours are extremely critical for him, Sumaiya Rana appealed for prayers.


An acclaimed Urdu poet in India, Munawwar Rana has written several ghazals.
Disappointed due to rising intolerance in the country, he had turned down the Sahitya Akademi Award for Urdu Literature received in 2014. He vowed to never again accept a government award.
While his daughter Sumaiya is a member of the Samajwadi Party, he himself is also active in political developments in Uttar Pradesh.