Hyderabad
After madrasas, now Waqf properties are on the radar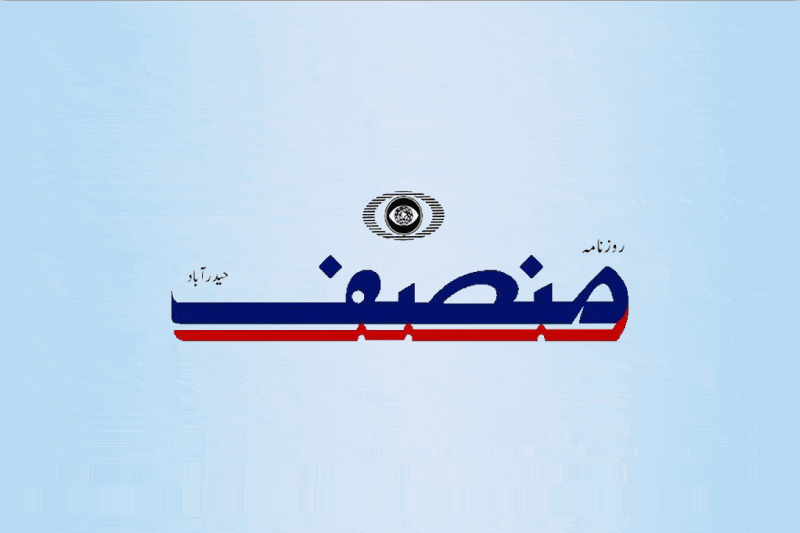 Hyderabad: The United Muslim Forum has condemned the government's survey of Waqf properties in Uttar Pradesh as another move against Muslims and said that the BJP-ruled states of Karnataka, Assam, Madhya Pradesh, Uttar Pradesh have hinted action on Waqf properties.
The office bearers of the forum Mr. Raheemuddin Ansari (President), Mr. Syed Shah Ali Akbar Nizamuddin Hussaini Sabri, Mr. Syed Muhammad Qubul Pasha Quadri Shuttari, Maulana Mir Qutbuddin Ali Chishti, Maulana Shah Muhammad Jamalur Rahman Miftahi, Maulana Mufti Syed Sadiq Mohiuddin Faheem, Maulana Khalid Saifullah Rahmani, Mr. Ziauddin Nair, Mr. Syed Muniruddin Ahmed Mukhtar (General Secretary),  Mr. Syed Ahmad Al-Hussaini Sayeed Quadri, Maulana Syed Shah Zaheeruddin Ali Sufi Quadri, Maulana Syed Masood Hussain Mujtahdi, Maulana Syed Taqi Raza Abidi, Maulana Syed Shah Fazlullah Quadri Al Musavi, Maulana Zafar Ahmad Jameel Husami, Maulana Abdul Ghaffar Khan Salami, Mr. Muhammad Khwaja Shujauddin Iftekhari Haqqani Pasha, Dr. Babar Pasha, Dr. Mushtaq Ali, Mr. Muhammad Shafiuddin Advocate, Mr. Zainul Abedin Ansari, Mr. Ahmad Umar Shafiq, Dr. Nizamuddin, Syed Qutbuddin Hussaini, Syed Wasiullah Quadri in a joint statement said that in Uttarakhand only Muslim institutions are being targeted. Muslims are persecuted.
Hundreds of religious schools and institutions were demolished in Assam. The cistern of Varanasi's Gyan Vapi Masjid has been sealed by a court and the fountain is under investigation.
 The government's open bias against Muslims in the country and the prevailing standards of justice invite the general Muslims to ponder on the situation.
In this backdrop of blatant efforts to destroy the religious and cultural identity of Muslims, the Muslim community needs to face the situation with patience and perseverance.