Pan India
After quitting ABP News, Rubika Liyaquat to join Bharat 24 as Vice President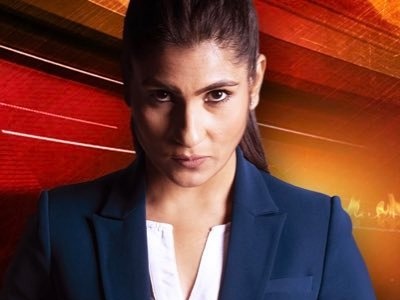 Rubika Liyaquat, who has been affiliated with ABP News for more than five years, is set to join Bharat 24 as Vice President. Bharat 24, which will celebrate its one-year anniversary in August 2023, is assembling a formidable team of experienced professionals in preparation for the upcoming elections, with Rubika being the first addition.
Originally from Udaipur, Liyaquat graduated from Mumbai University and holds a degree in Mass Communication. She embarked on her career in 2007 and has worked for prominent media organizations such as News 24, Aaj Tak, Zee News, and Live India TV. Her popular shows include "Taal Thok Ke" and "Master Stroke."
Liyaquat firmly believes that embracing challenges and maintaining resilience are crucial for overcoming difficult paths. She emphasizes the importance of authenticity in news reporting, asserting that viewers respect journalists who are genuine and sincere, thereby enhancing their credibility. According to her, being steadfast in one's convictions, working with unwavering dedication, and prioritizing truthfulness are the primary ingredients for achieving success as a journalist.